Children's brains and bodies grow rapidly in the first five years. We work to guarantee children and families access to quality care that keeps kids healthy and gives them a strong start in life.
Every child deserves the chance to succeed, and the first five years are a crucial time in their development. This is the time when children's brains and bodies grow rapidly, and the senses, language, and other basic cognitive skills develop.
Smart investments help children reach their full potential by removing barriers. We want every child to have access to quality, affordable care that keeps them healthy and gives them a strong start in life. And we want their parents to know how they can use the resources available to them and their children.
We can give our youngest children a strong start by making sure families have access to health insurance, well-trained doctors, healthy food, preventative care, and developmental screenings—all of which will help kids grow up healthy and strong.
We are working to:
Defend and expand access to the Children's Health Insurance Program (CHIP) to provide all kids with quality health care.
Help states support Medicaid expansion and ensure as many children and parents as possible are enrolled in health insurance.
Invest in tools and training to help parents understand and take advantage of available health coverage and find a quality health care provider.
Support early screenings to assess whether children reach important milestones and ensure referral and intervention services are available so all children stay on track for success.
Support policies and practices that strengthen the Women, Infant, and Children (WIC) program so families with young children have improved access to healthy food, as well as nutrition education and resources.
Support policies, practices, and investments that help young children and their parents get the information, coaching, and support they need to stay healthy.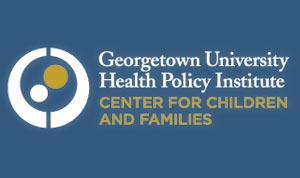 CCF is a research and policy center with the mission to expand and improve high quality, affordable health coverage for all of the nation's children and families. A part of the Georgetown University Health Policy Institute, CCF has established itself as a leader in child and family coverage issues with policymakers, state and federal advocates, research organizations, and the media. Since 2007, CCF has provided technical assistance (TA) to state-based organizations working on children's health insurance coverage and access. CCF also provides TA to select organizations working to improve children's healthy development.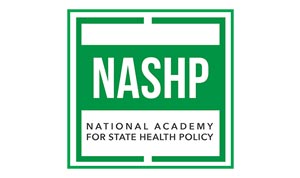 NASHP is the operating arm of the Center for Health Policy Development. It is a nonpartisan forum for state health policy officials designed to facilitate the exchange of information to improve the design, delivery, quality, and financing of health care. Since 1997, the Packard Foundation has funded NASHP to provide technical support to state officials on the implementation and refinement of their children's health insurance programs. The Packard Foundation also supports NASHP in developing a web-based Healthy Child Development Resource Center for state and healthy development leaders to have access to pertinent tools and materials to support healthy child development.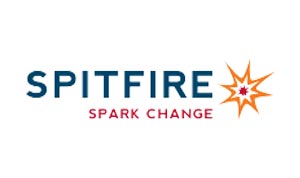 Spitfire provides strategic communications solutions to promote positive social change. Since 2005, the firm has worked with the Packard Foundation to implement the Narrative model—an innovative approach to support state-based advocates with effective messaging and strategic counsel. The states selected for Insuring America's Children (IAC) grants receive tailored policy and communications counsel to help them expand and protect quality coverage throughout their state, as well as support to select IAC grant recipients for work to improve children's healthy development.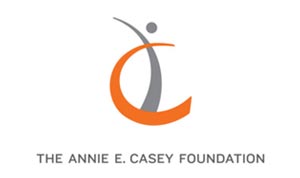 The Annie E. Casey Foundation is devoted to developing a brighter future for millions of children at risk of poor educational, economic, social, and health outcomes. It makes grants to help federal agencies, states, counties, cities, and neighborhoods create more innovative, cost-effective responses to the issues that negatively affect children. The Casey Foundation believes that leadership can make a big difference, and invests in developing leaders as well as providing them with the tools they need to succeed. As such, the Packard Foundation has partnered with the Casey Foundation and Atlantic Philanthropies to create and develop the Children's Health Leadership Network, a leadership development program for advancing and networking leaders in the field of children's health and well-being policy.
Unsolicited proposals are not accepted for our children's health grantmaking, but informal inquiries are welcome. Interested grantseekers may submit a brief inquiry via email. Only inquiries that clearly support our children's health strategy and fall within our geographic priorities will be considered.