View Resource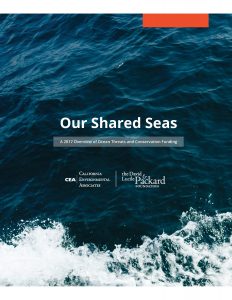 Our Shared Seas is a guide of the primary ocean threats and trends to help funders, advocates, and governments make better, faster, and more informed decisions. The David and Lucile Packard Foundation commissioned California Environmental Associates to develop the guide for the increasing number of philanthropists and aid agencies that have risen to the challenges facing our ocean.
It is essential that we work together to tackle illegal, unregulated, and unreported (IUU) fishing. IUU fishing makes it all the more difficult to ensure we have enough fish in the ocean for future generations. Solutions that address IUU fishing are especially compelling because they are exactly what we need for responsible and evidence-based marine resource management.
Explore an interactive map of funding at www.fundingtheocean.org.