Communities are knitted together by meaningful experiences that connect people to one another and to shared places and spaces. Our Local Grantmaking program's Vibrant Communities strategy nurtures these connections by supporting organizations that enhance life in the local area by celebrating the extraordinary richness, beauty, and creative spirit of its people and places.  
We partner with organizations that focus on the performing and visual arts, shared public spaces, and environmental education and stewardship programs that connect local youth with their natural surroundings.  
These organizations combine high-quality education, artistic production, and community engagement to create work and experiences that not only reflect but engage the full diversity of the communities they serve. Through the work of these organizations, people see themselves and their experiences reflected within their community, and helps neighbors learn more about one another and themselves too.  
Read on to learn more about the inspiring work of two organizations within the Vibrant Communities strategy: Vida Verde and MACLA/Movimiento de Arte y Cultura Latino Americana. The photos shared below were captured in January 2020, and while the pandemic has since changed much of the way the programming takes shape at these organizations, their work continues in new and creative ways. 
Vida Verde 
The local Bay Area boasts richly varied landscapes, ranging from wild natural areas of extraordinary beauty to spaces shaped by the people who live here. In part, the Vibrant Communities portfolio supports educational programs that build intimate connections between local residents and these spaces.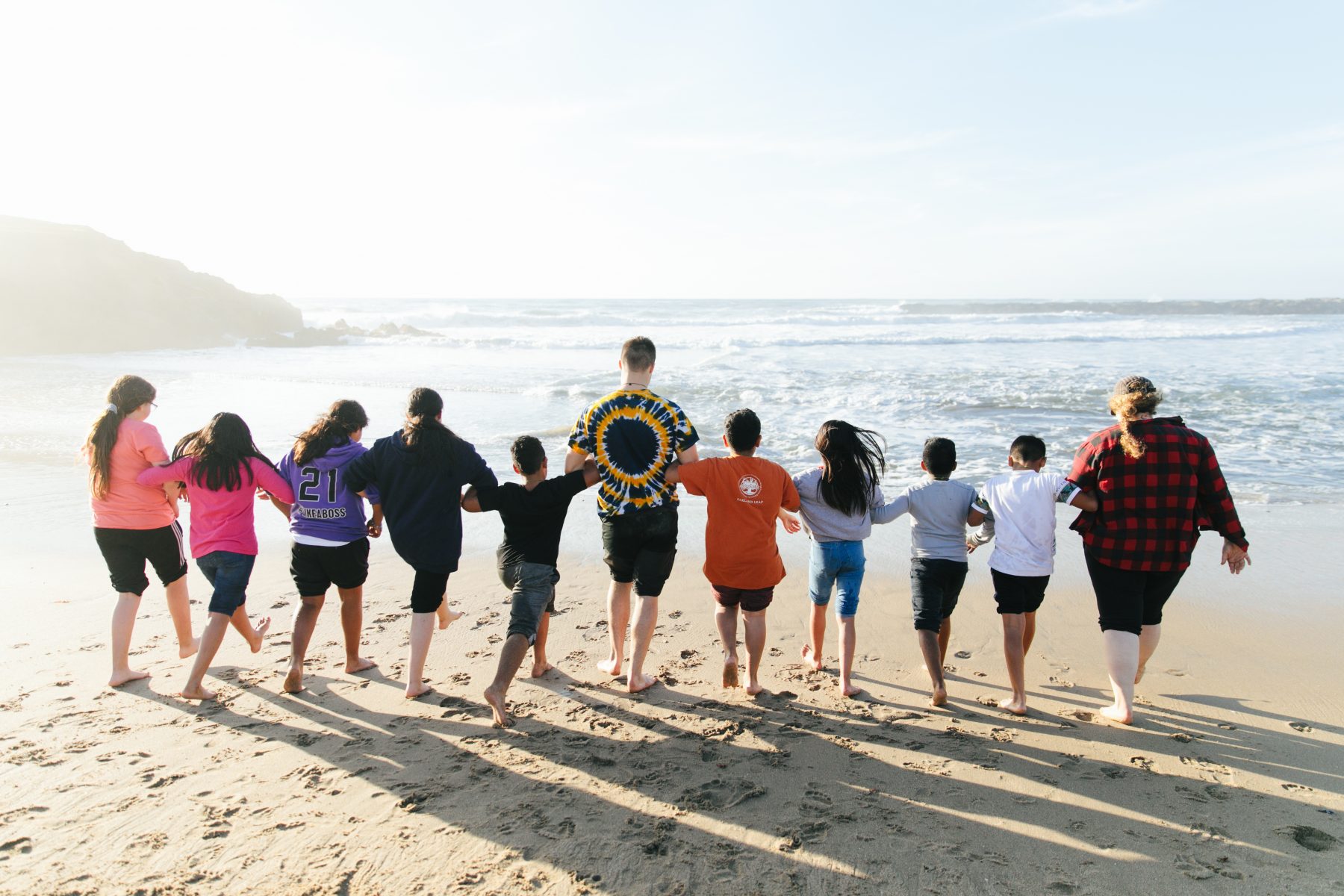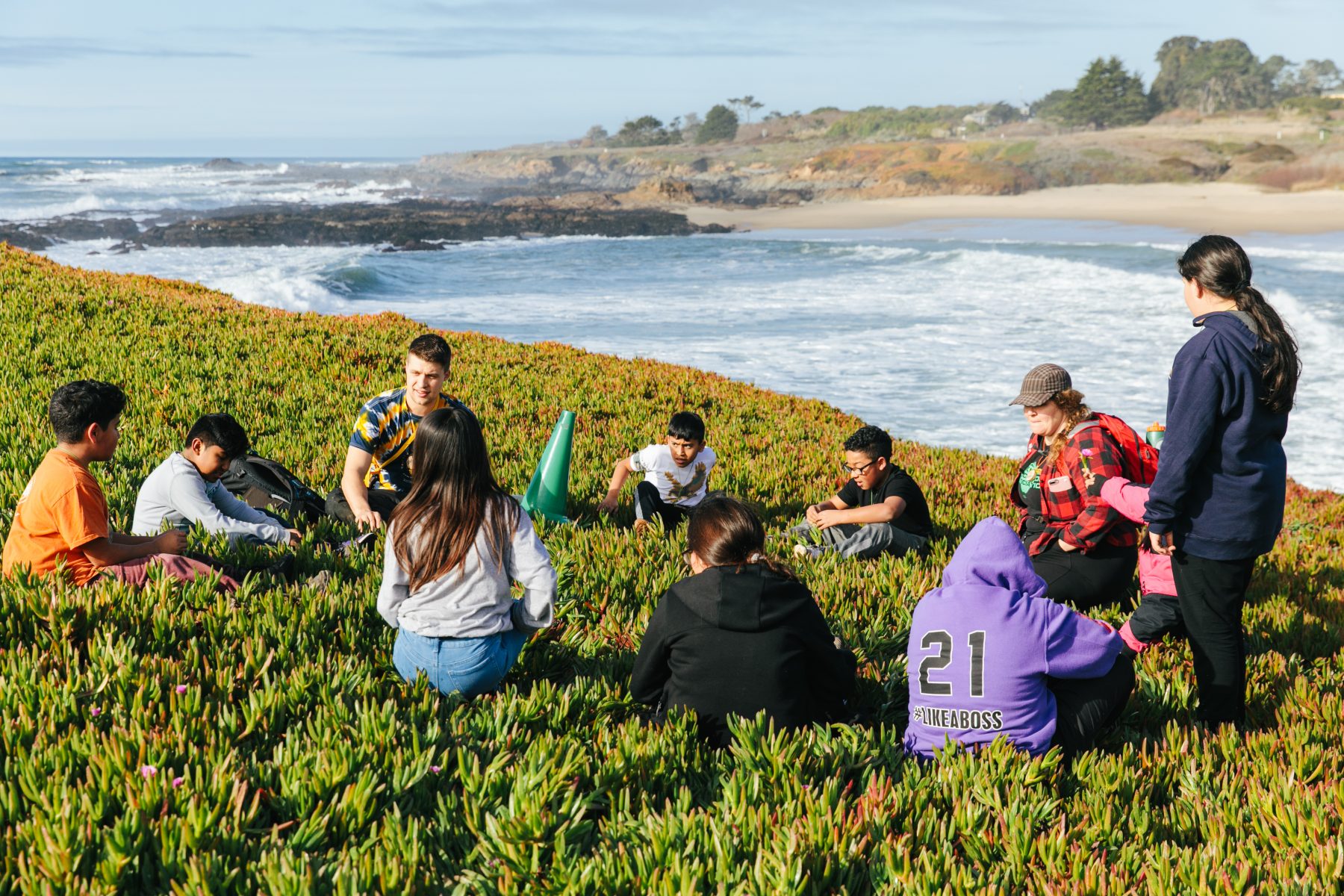 Our grantee partner Vida Verde works to introduce young people ages 10-12 to beautiful outdoor environments they have not had the opportunity to explore before, even though these landscapes are very close by. Vida Verde also offers educational programs on the natural processes that underlie both wild ecosystems and our food chain. 99% of the youth that Vida Verde serves are of color, and 85% qualify for free or reduced-price lunch, reflecting the organization's belief that the natural environment belongs to every individual.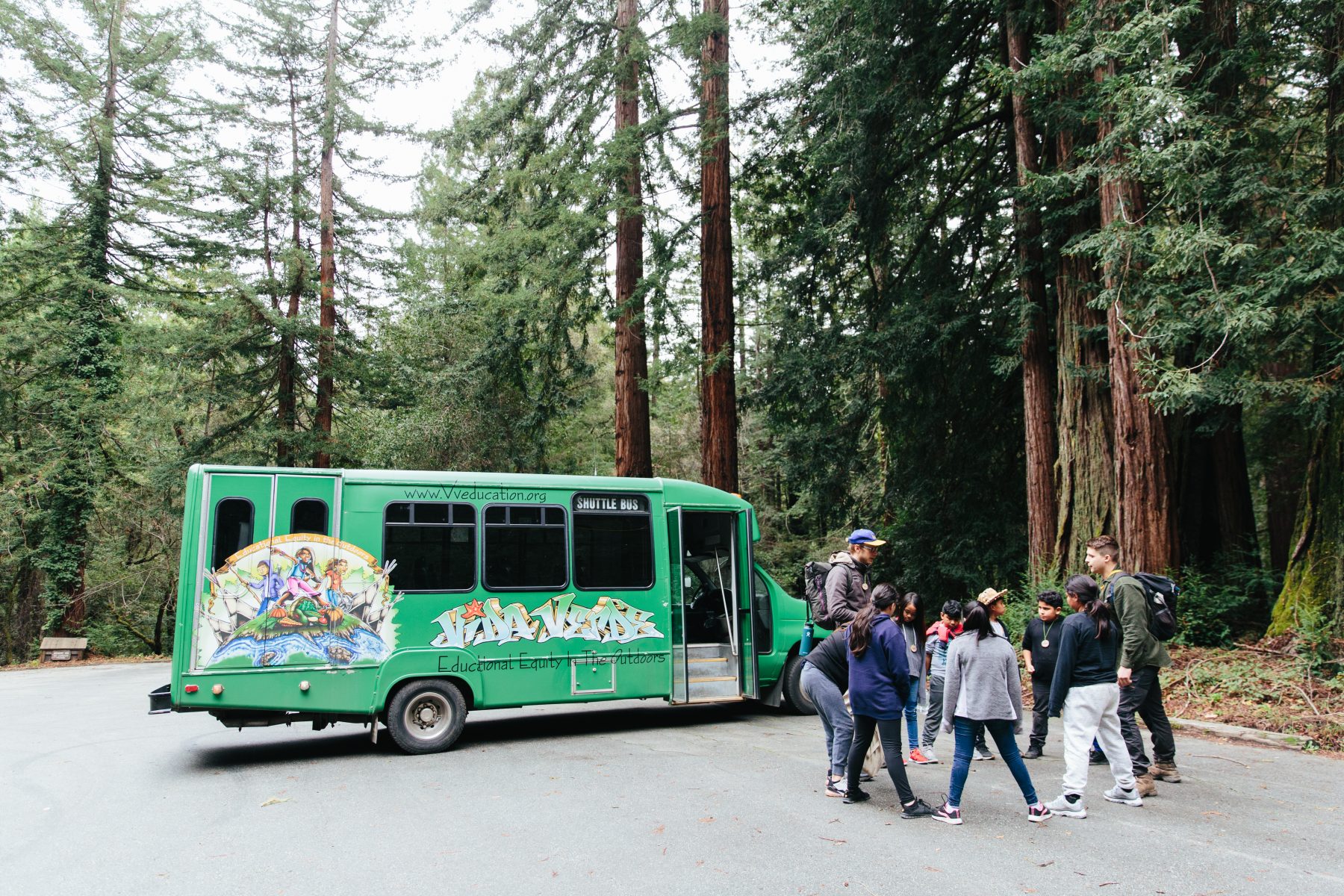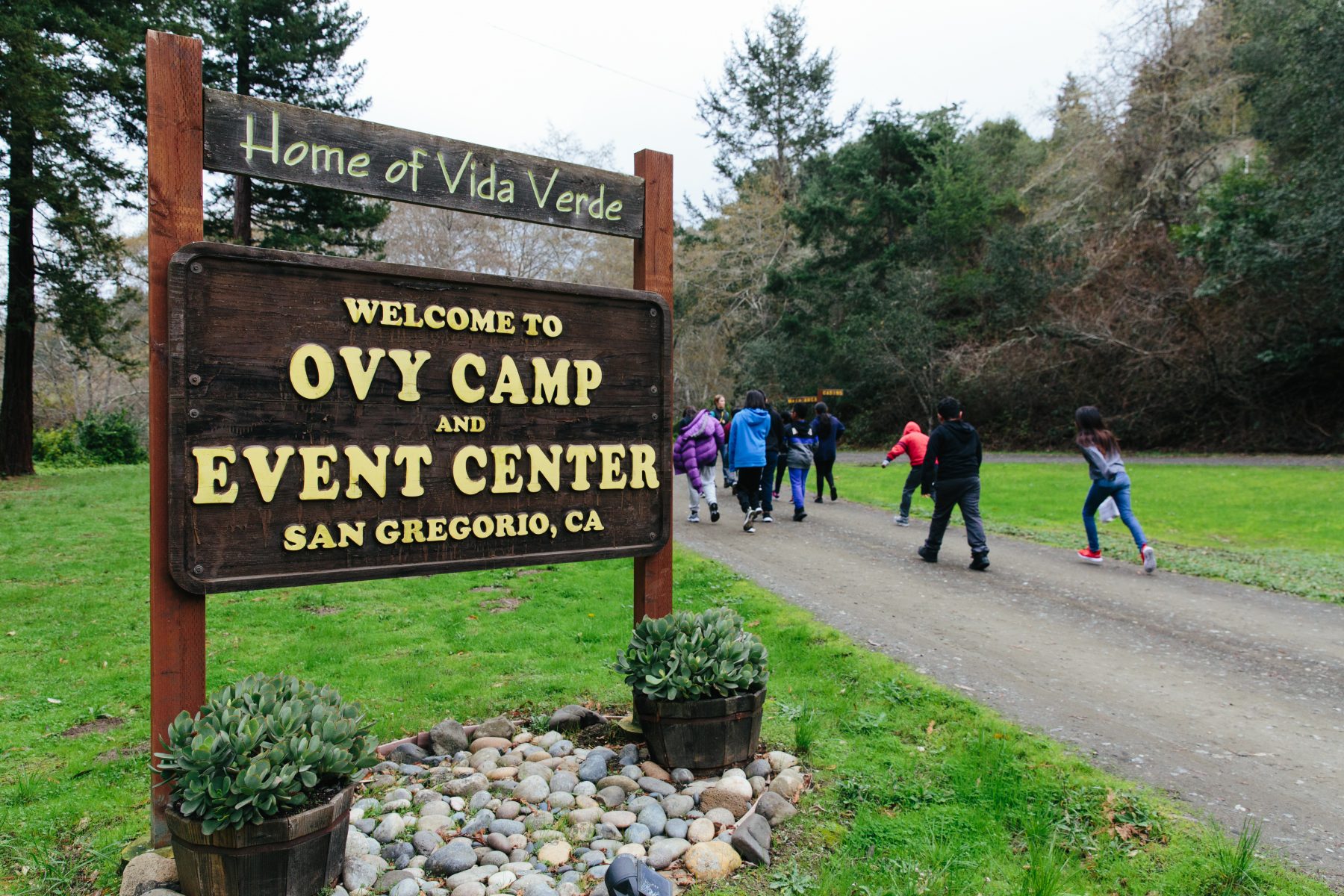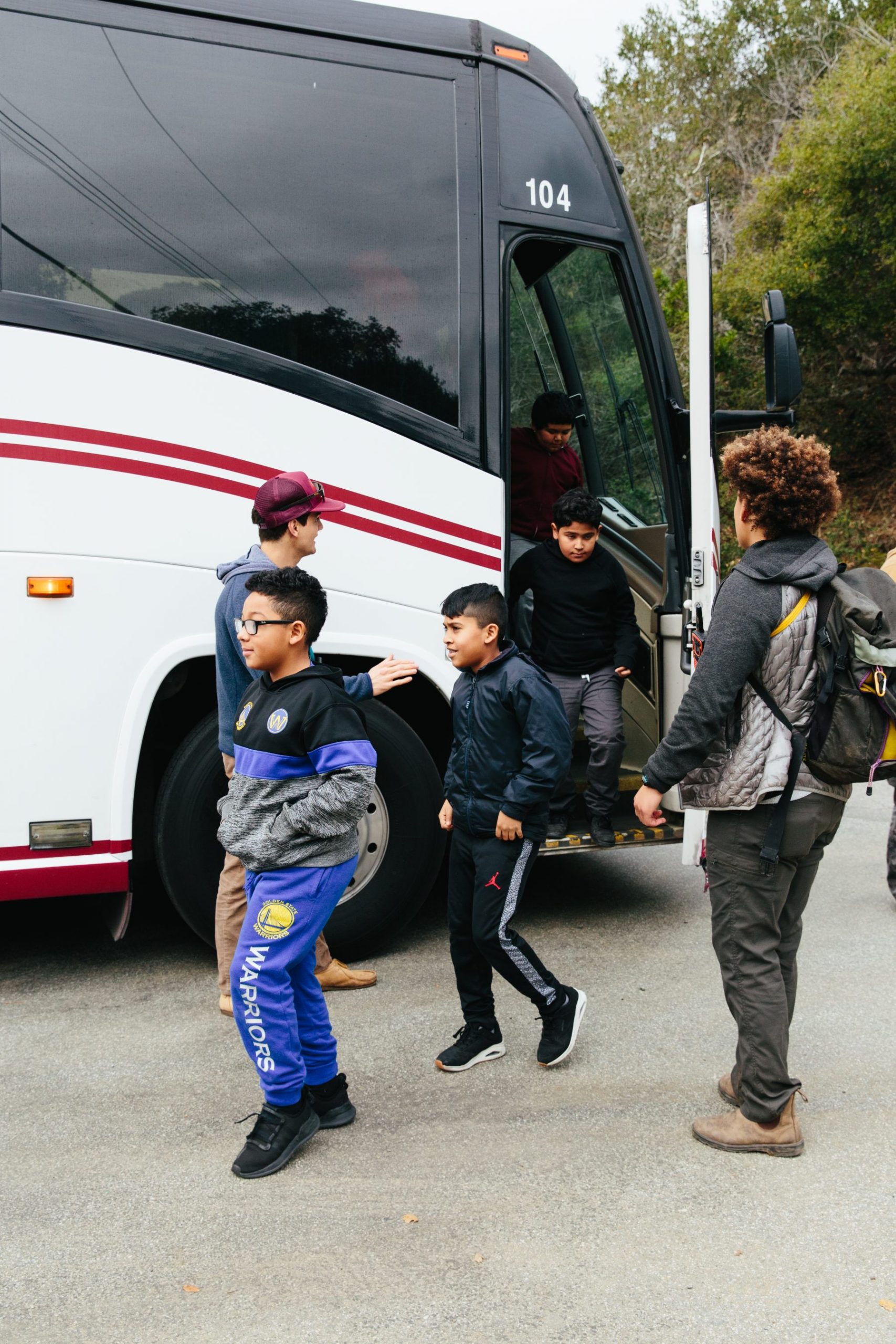 Vida Verde's three-day overnight retreats focus on social and emotional development, group learning, and bringing academic classroom learning to life. 
The program is structured around engaging experiences in a redwood forest, by the ocean coast, and on the organization's organic farm that explores how food travels from agricultural production to finished meal. Since these photos were captured in January 2020, the COVID-19 pandemic has prevented students from traveling to Vida Verde for overnight camping. However, that has not stopped the resilient organization from doing its work – instead, Vida Verde has been going to the students. Staff have been traveling to the communities where the children live and attend school, bringing educational nature experiences through socially-distanced programs and lessons right in their own communities. Starting this summer, Vida Verde will return to in-person overnight programming at the camp, guided by the CDC's summer camp guidelines, contingent on state and local regulations continuing to allow for such gatherings.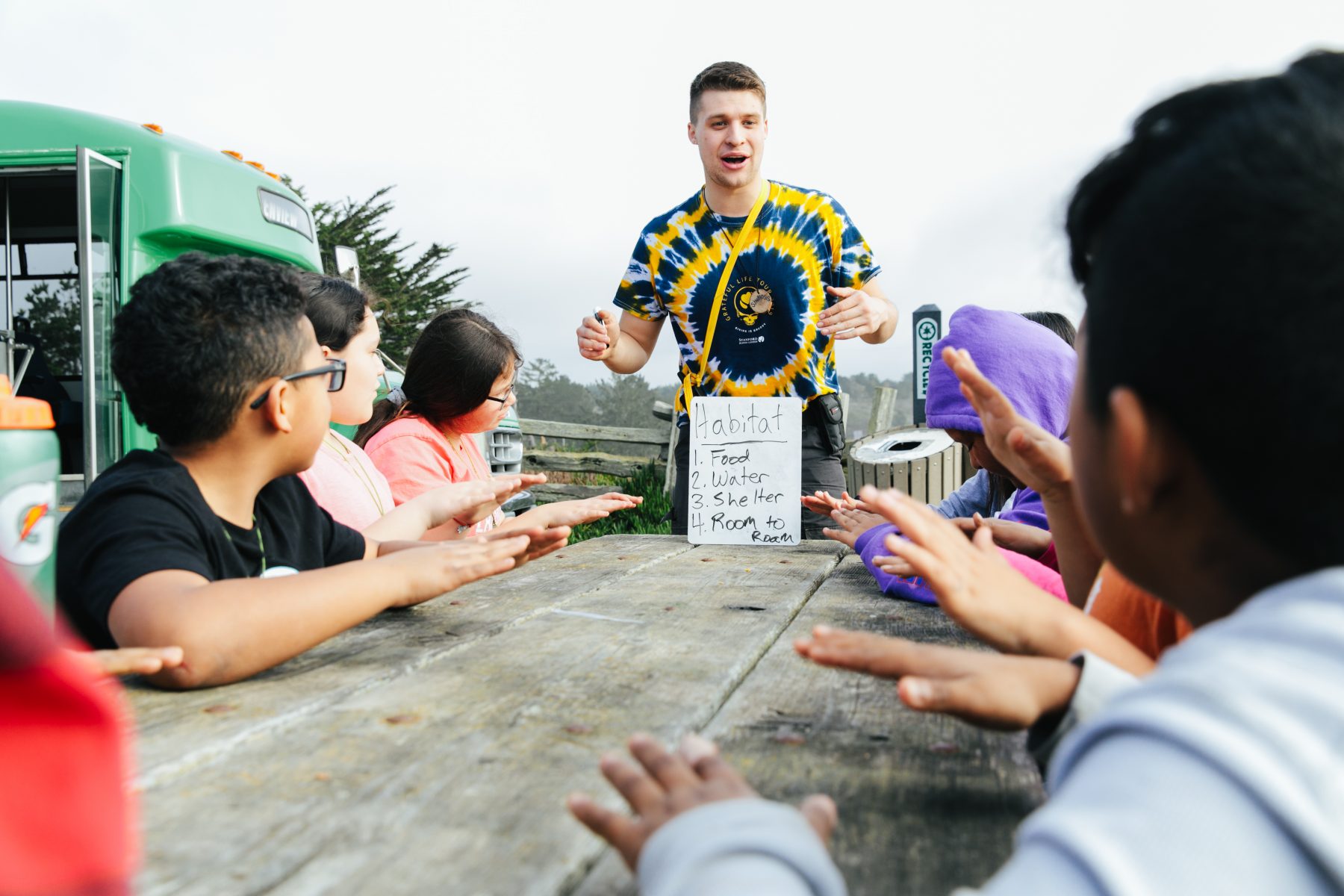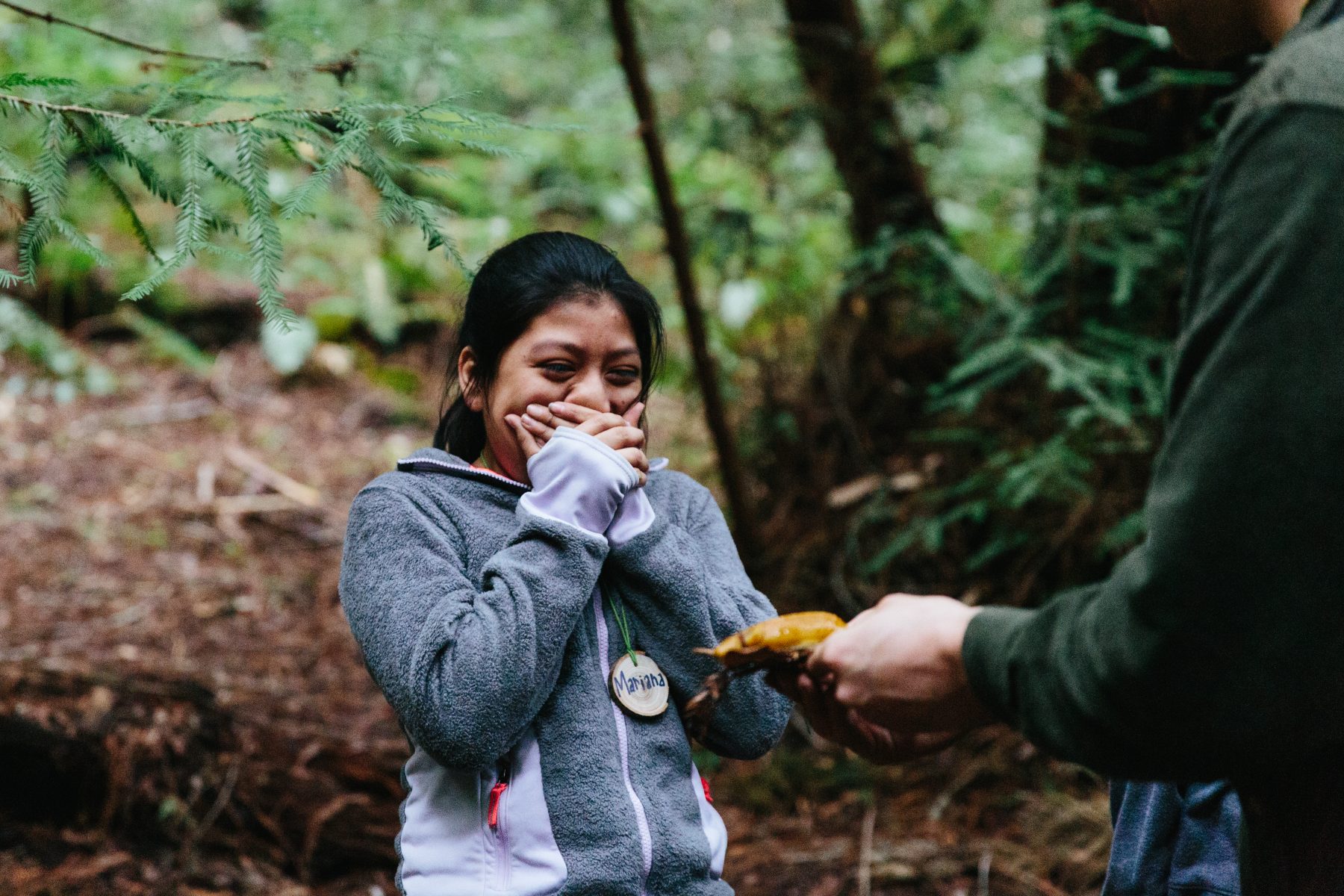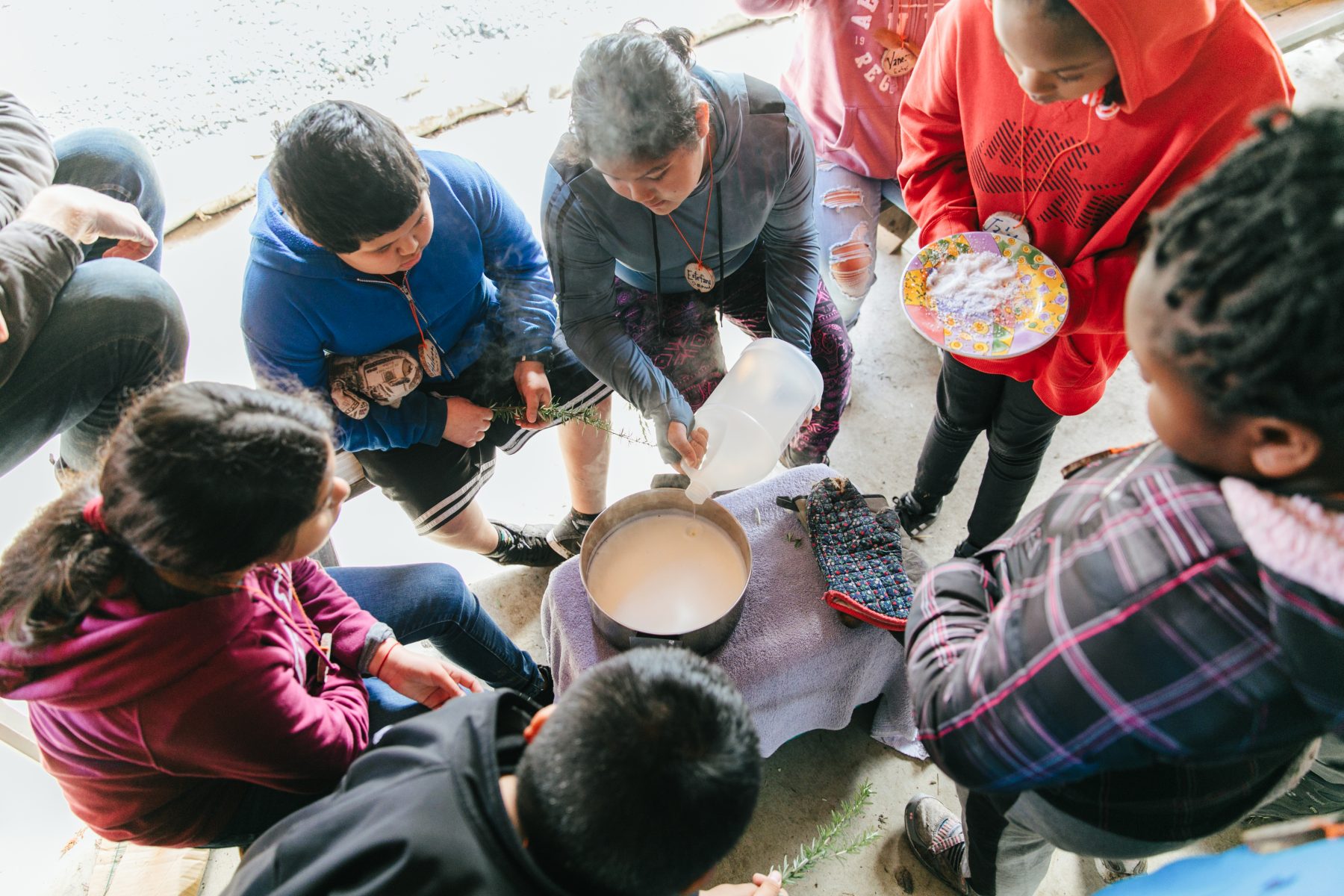 Whether during the overnight camps or where the students live now, Vida Verde's activities encourage students to push the boundaries of their comfort levels, gaining confidence as they transcend their limits, whether by kissing a banana slug, milking a goat, trying a new food, or hiking in the dark. These experiences are not merely educational; they are potentially transformative.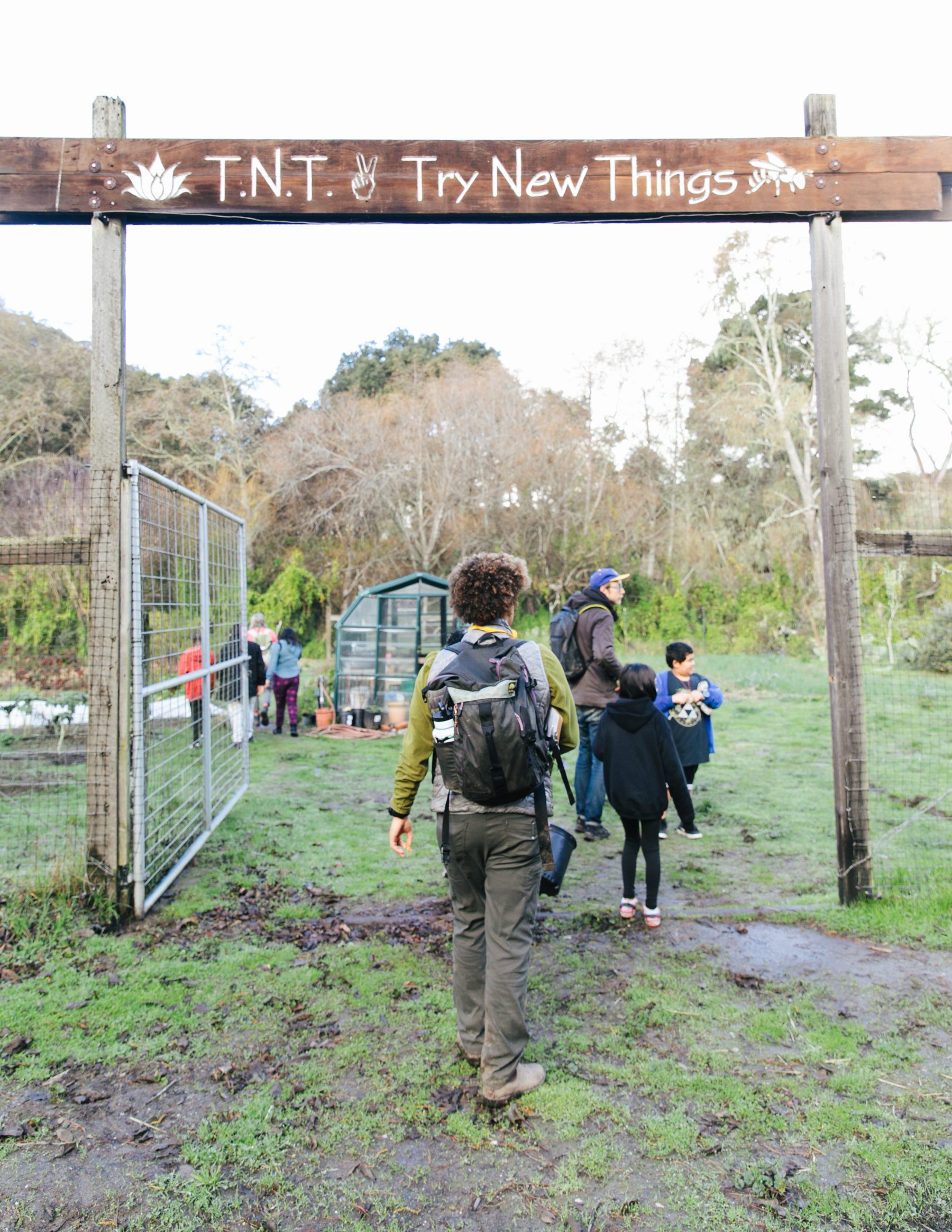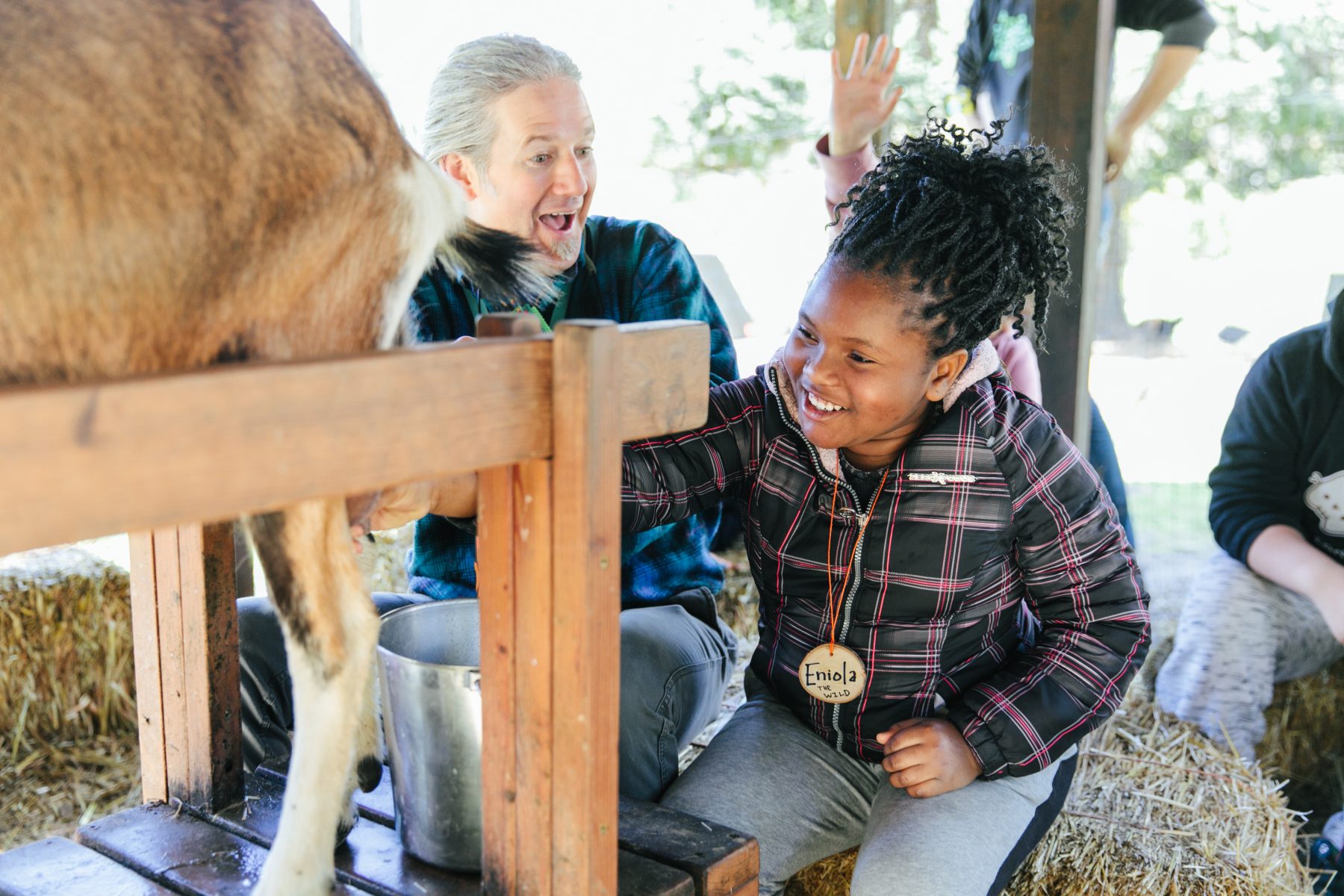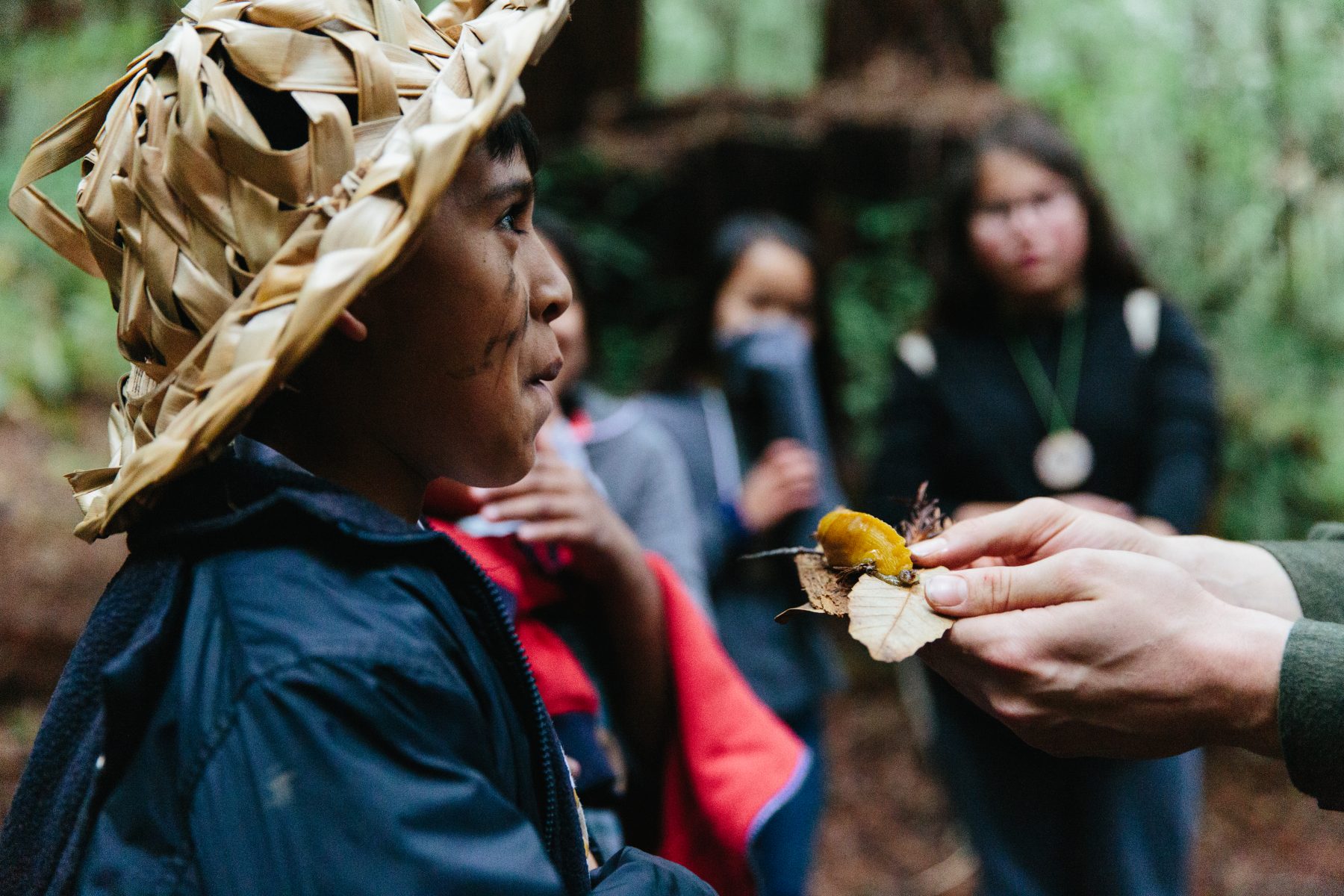 Vida Verde works tirelessly to break down the barriers that separate some of their neighbors from these shared assets. For example, they offer staff housing that attracts the best and most culturally competent educators, continuously self-evaluate and seek to improve their programs, and provide an educational curriculum that offers a model for others.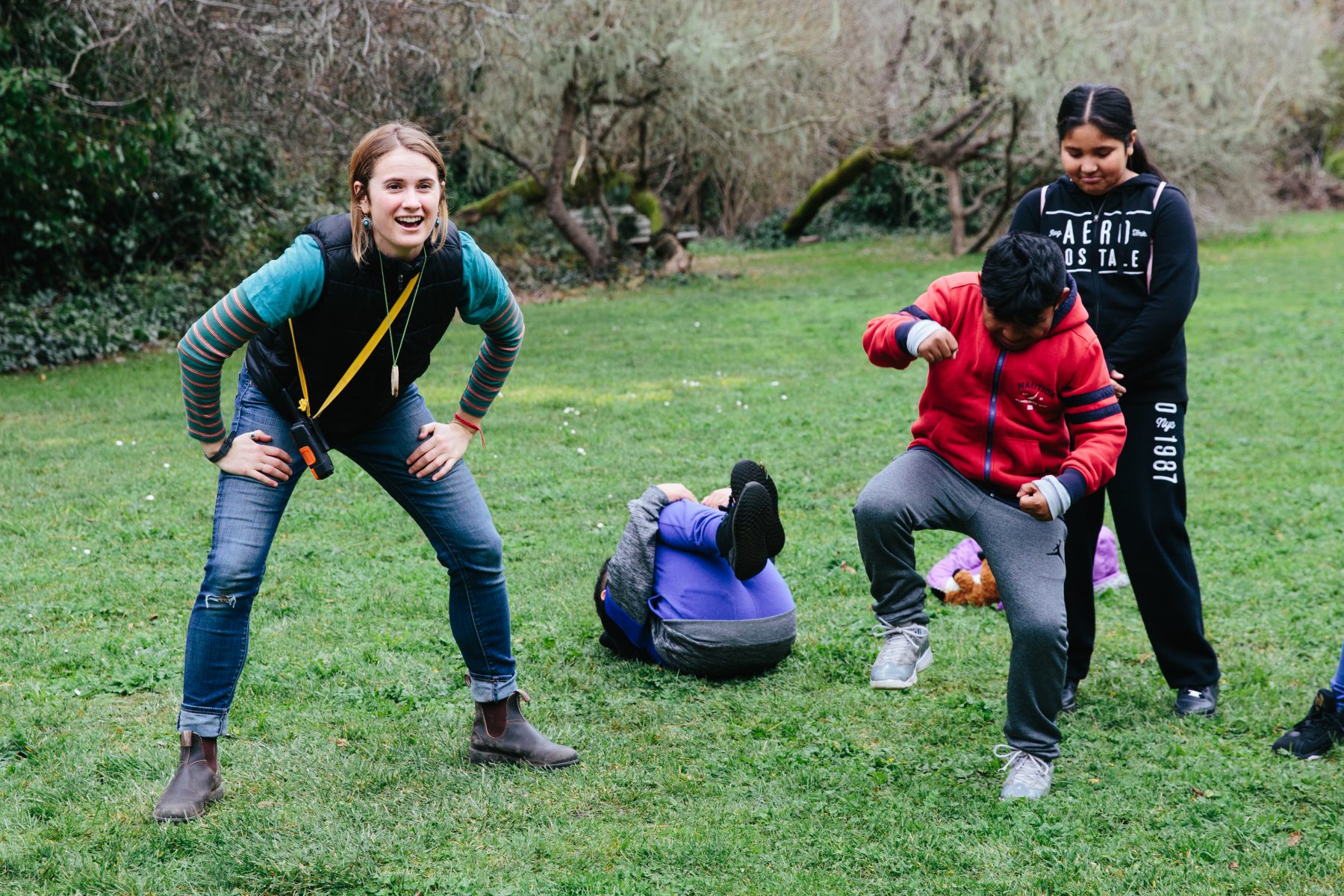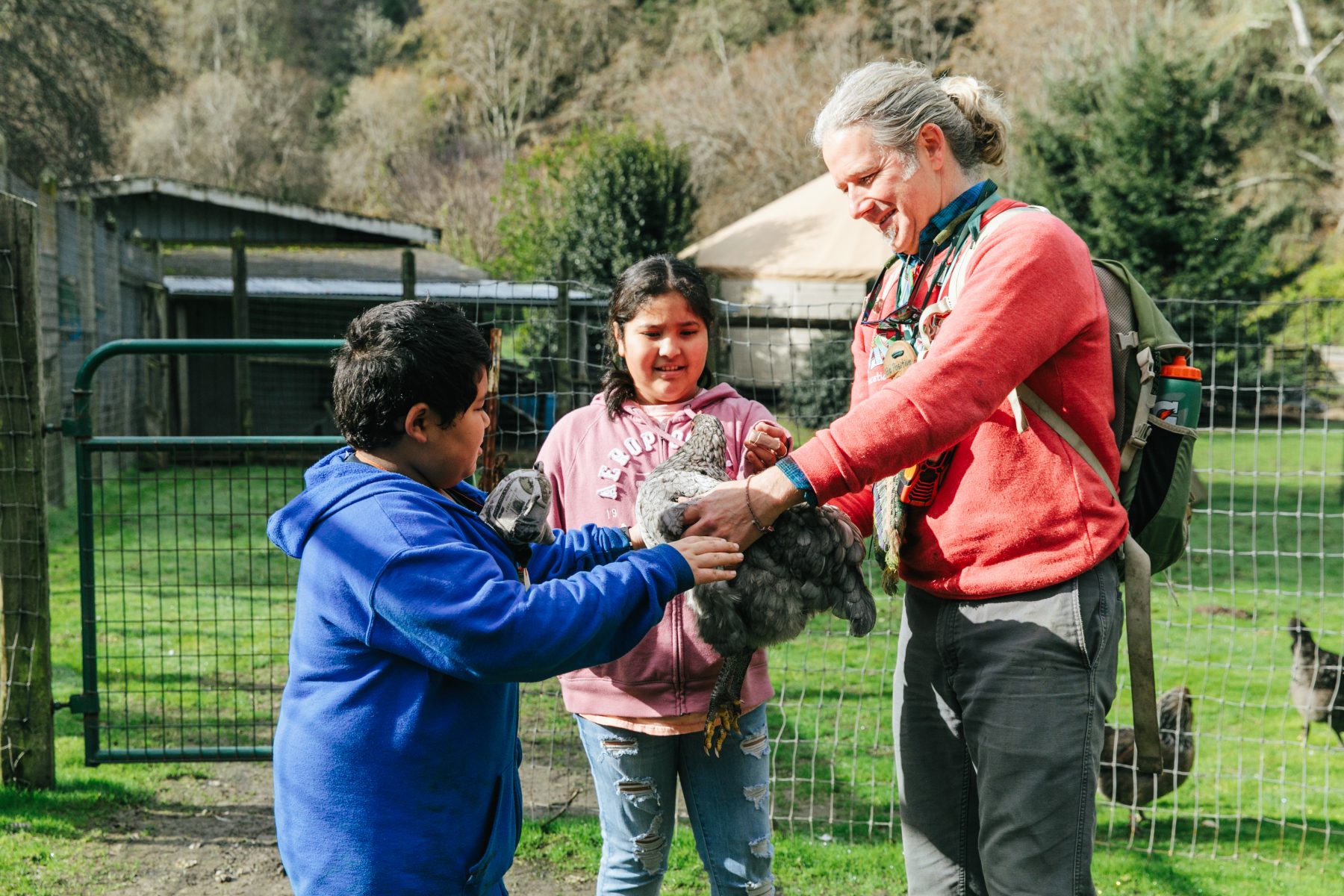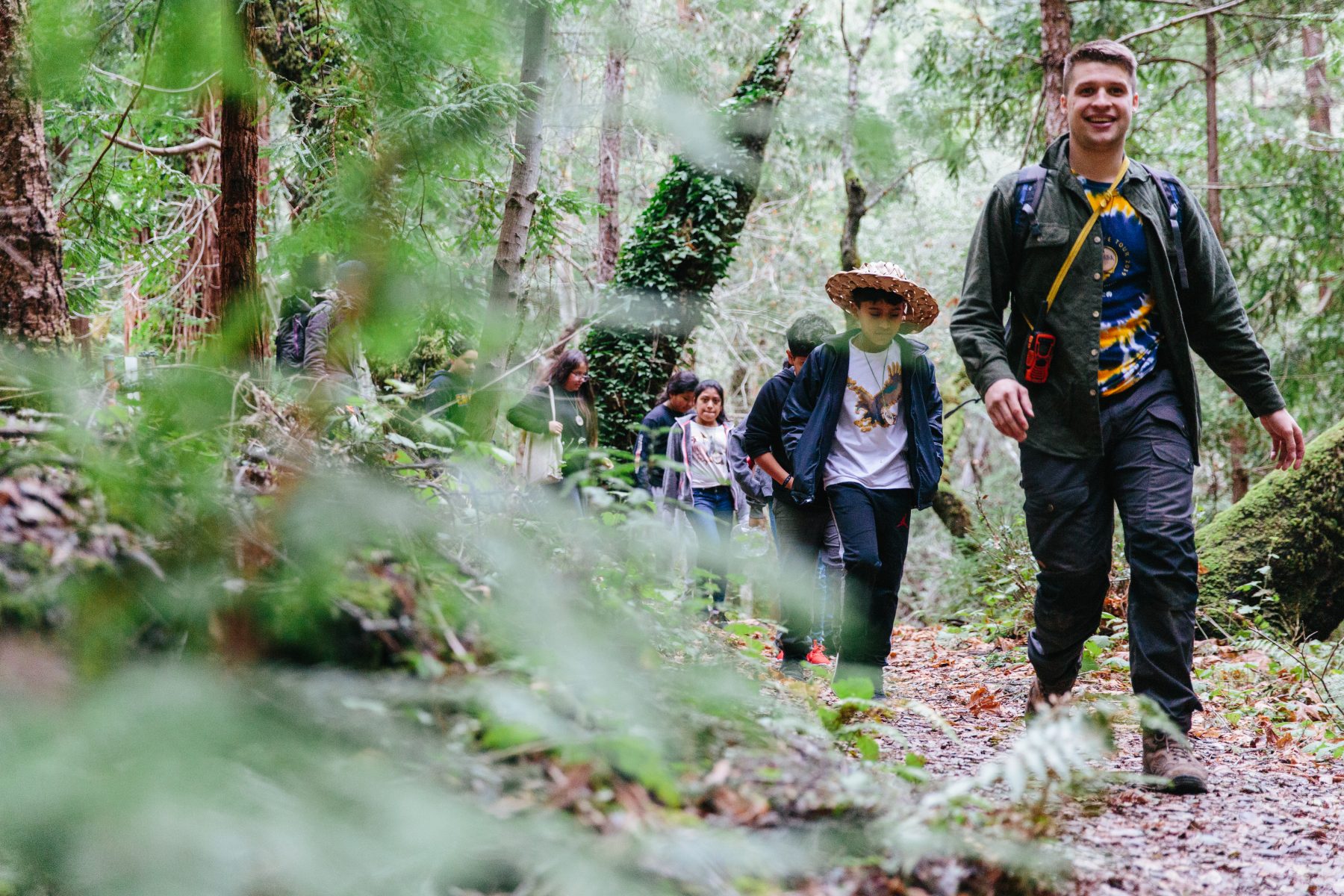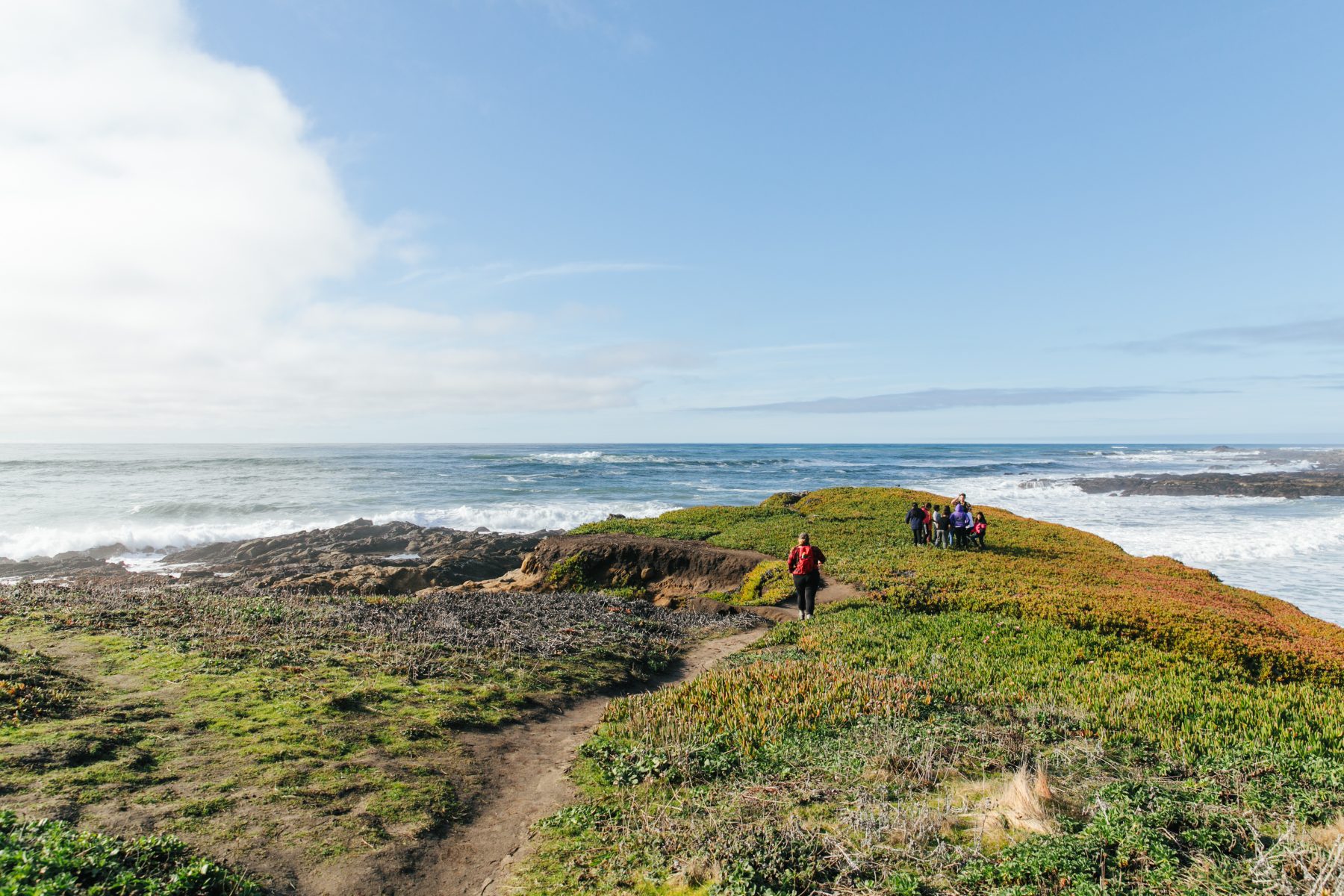 MACLA/Movimiento de Arte y Cultura Latino Americana 
Art truly can bring us together and help us communicate across time, cultures, generations, and backgrounds. The Vibrant Communities portfolio supports art projects that seek to bring a range of people and their experiences into conversation with one another. Through the performing and visual arts, as well as multimedia creations that transcend traditional boundaries, Packard Foundation grantee partner MACLA/Movimiento de Arte y Cultura Latino Americana (MACLA) connects world-class artists with local communities to create rich stories rooted in the contemporary Chicano and Latino arts and centered on universal themes. MACLA works with youth from the surrounding San Jose area to encourage self-expression through their own artistic creations. Centered in a city that is experiencing rapid growth and change, MACLA ensures that Latinx culture and community remain important presences in San Jose.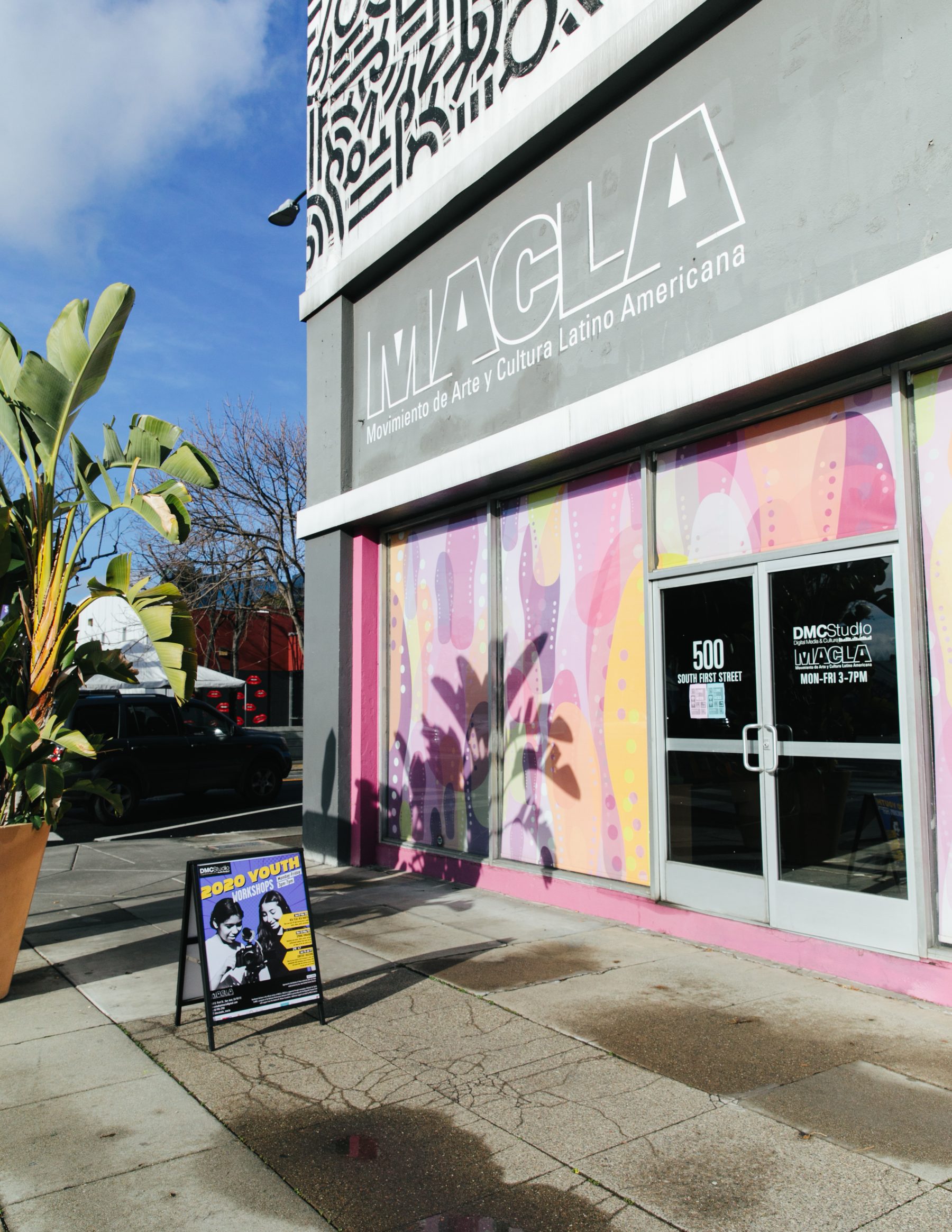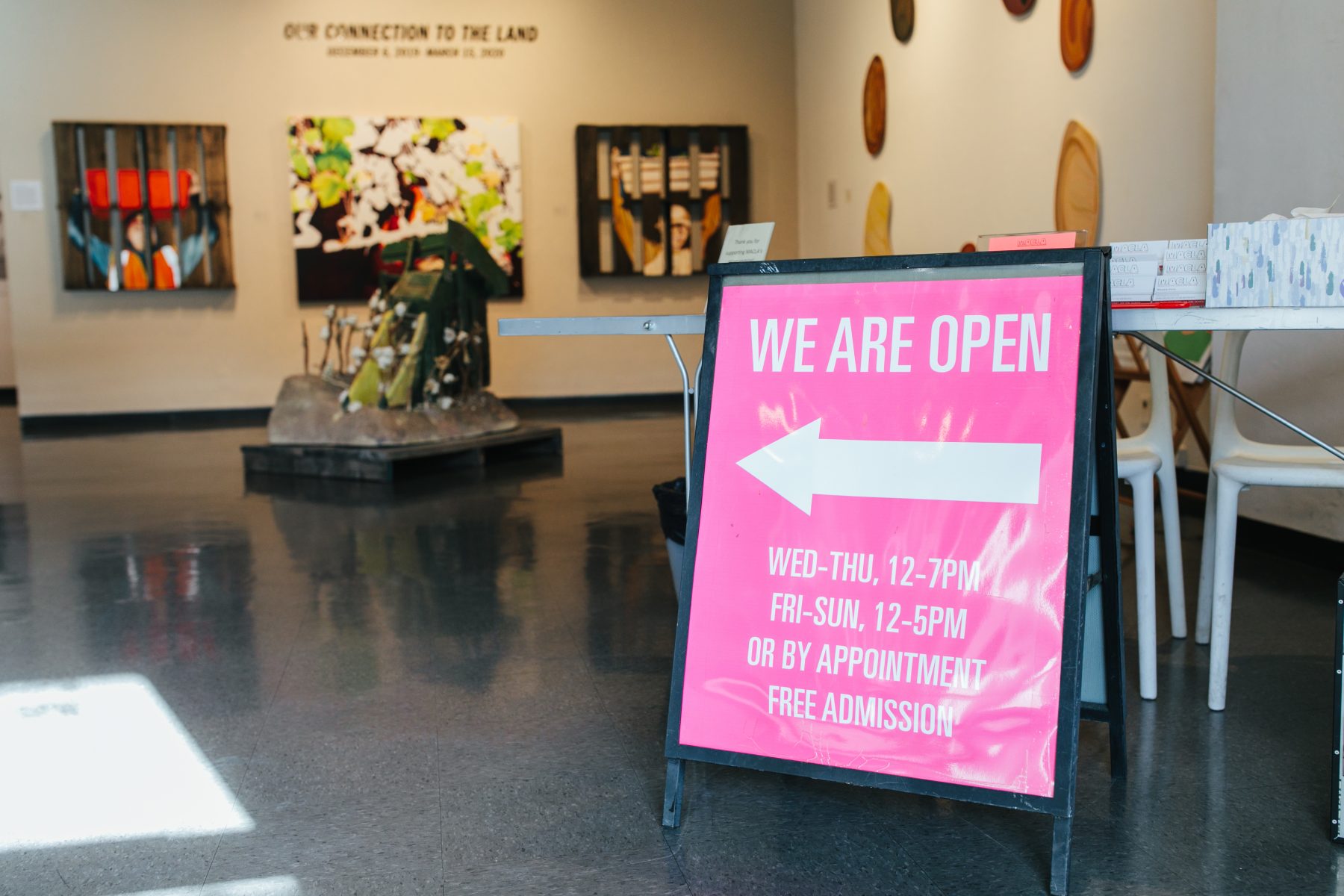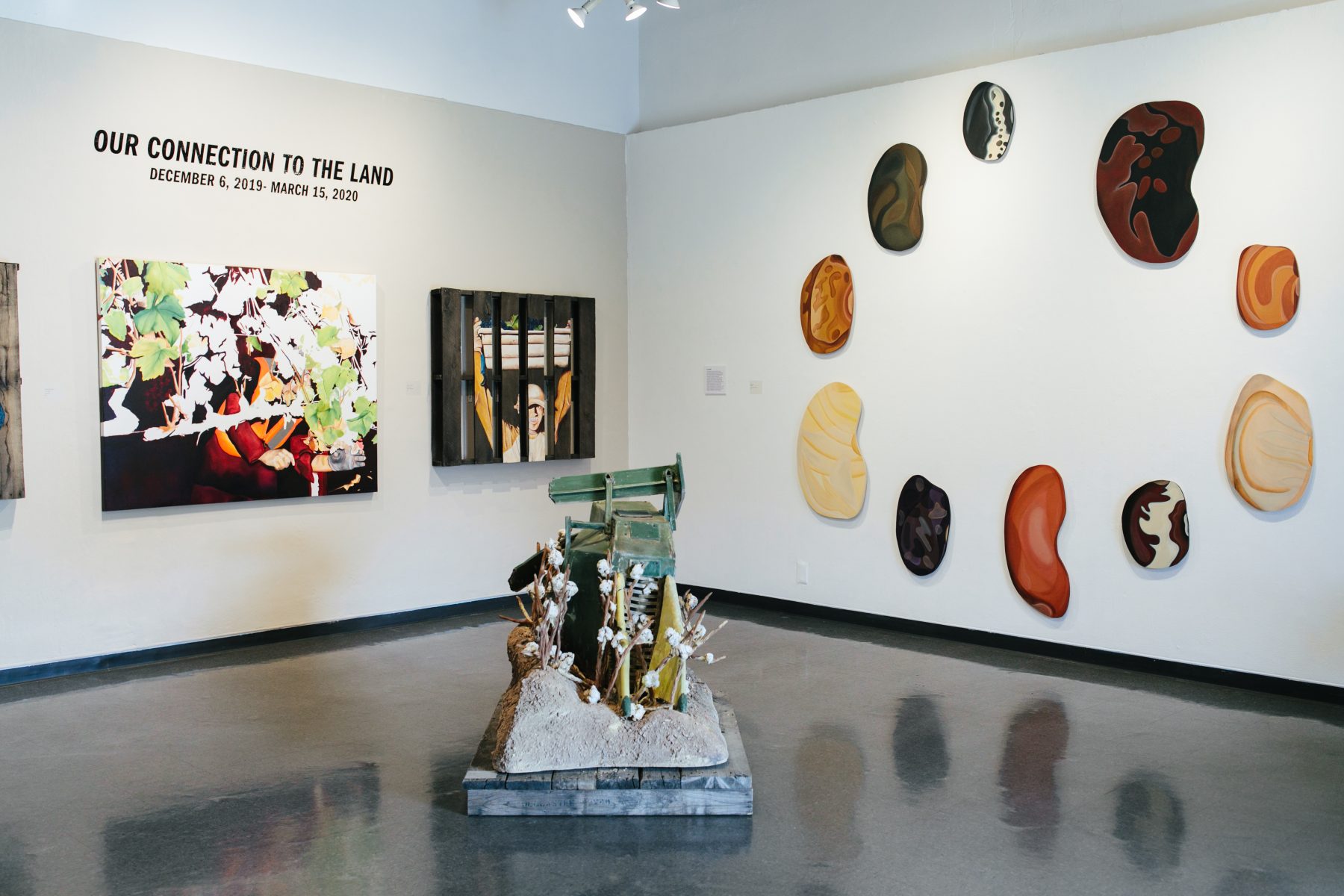 One of MACLA's priorities has been to engage local youth through an after-school program that brings young people in touch with artist mentors who help them workshop their art.  Together, they work toward a community performance each month that covers visual art and photography, modern art experiences, poetry, song, and many other art forms. Through this program, students have access to the Teen Tech Center (formerly the DMCStudio), a high-tech electronic media workspace that combines cutting-edge audio and video recording and production technology, photography, and computing equipment with mentorship for area teens. The program encourages its users to explore both the creative and the technical sides of what the space offers in a spirit of collaboration and experimentation, all while giving young people in the San Jose area a safe and productive space to spend time after school.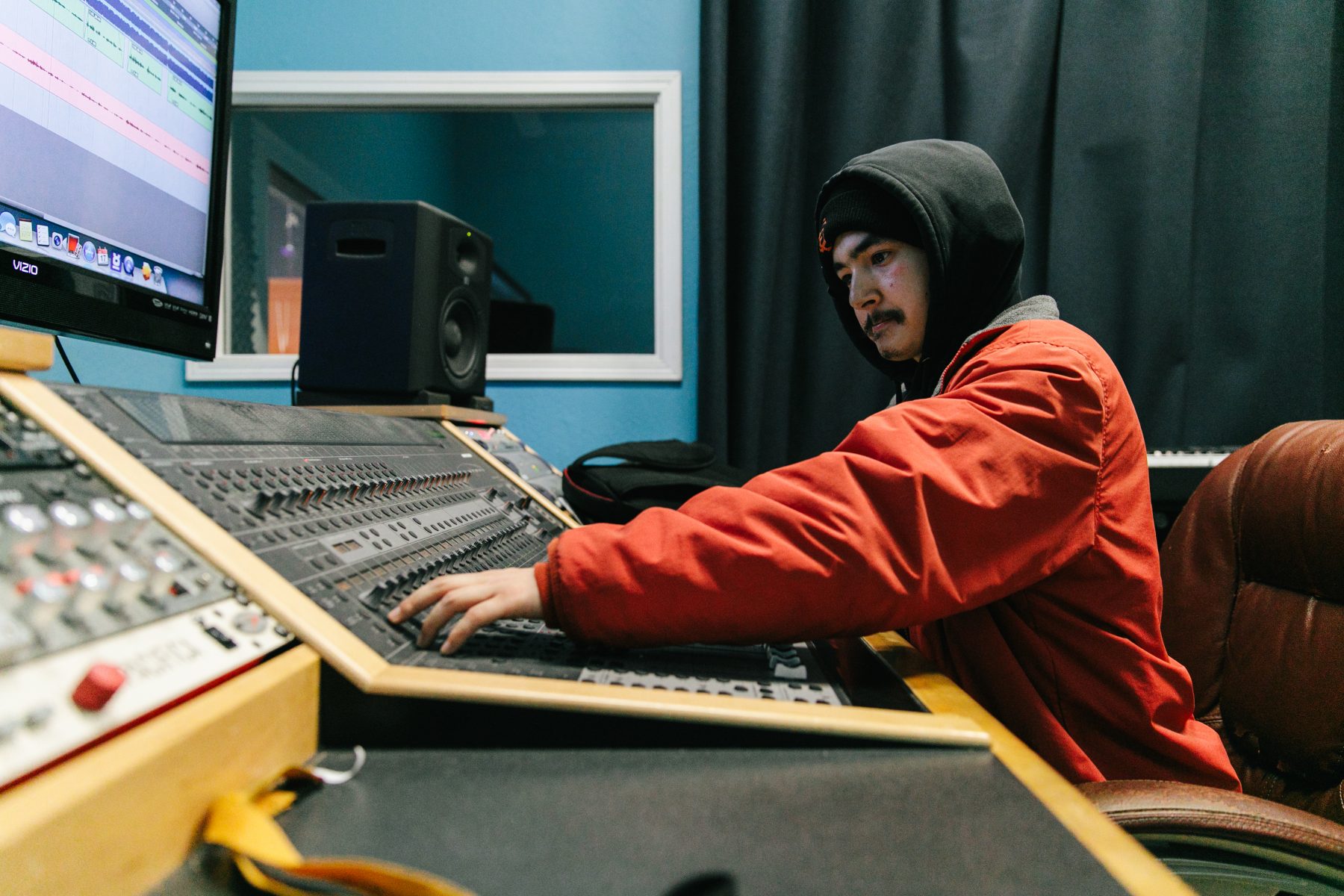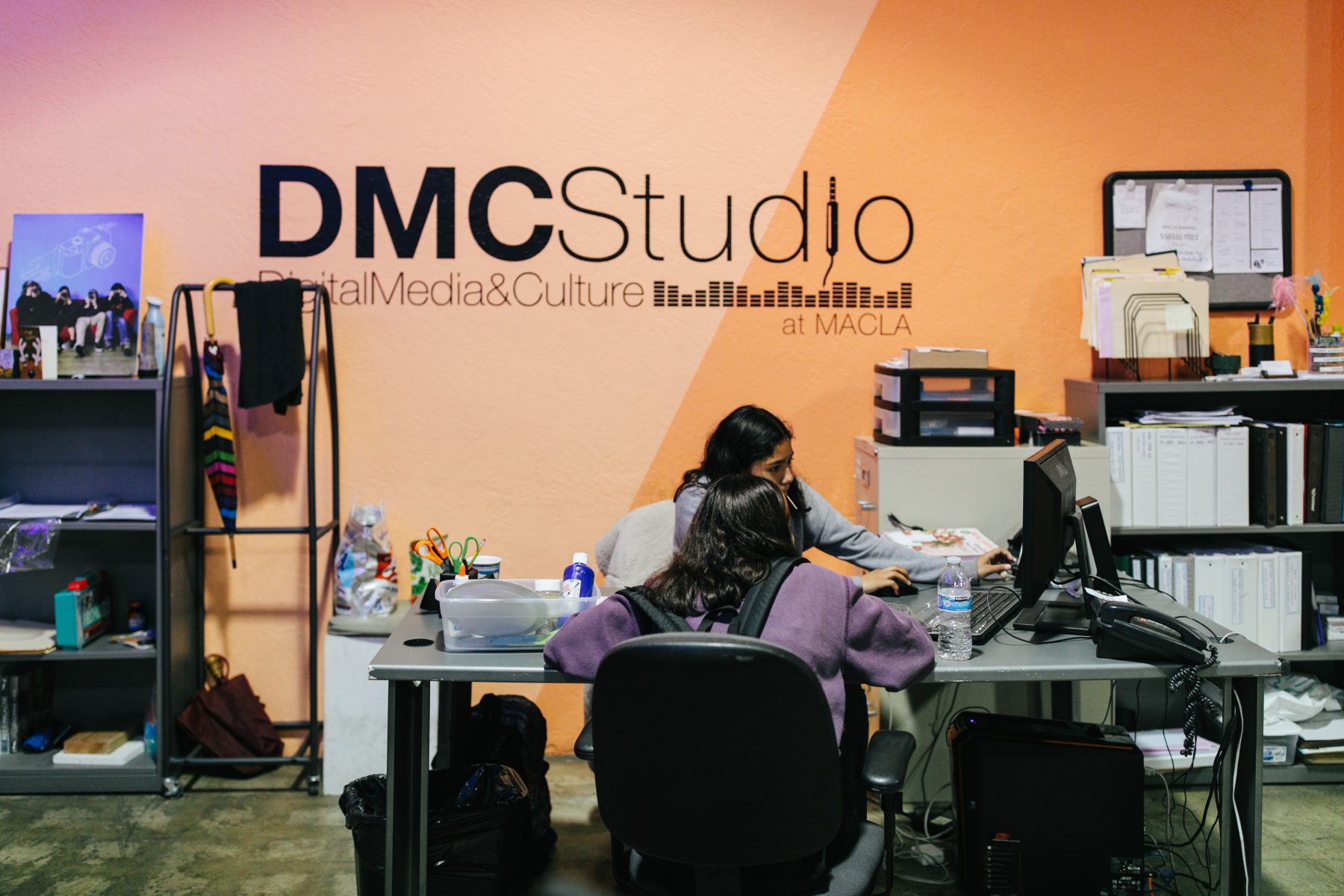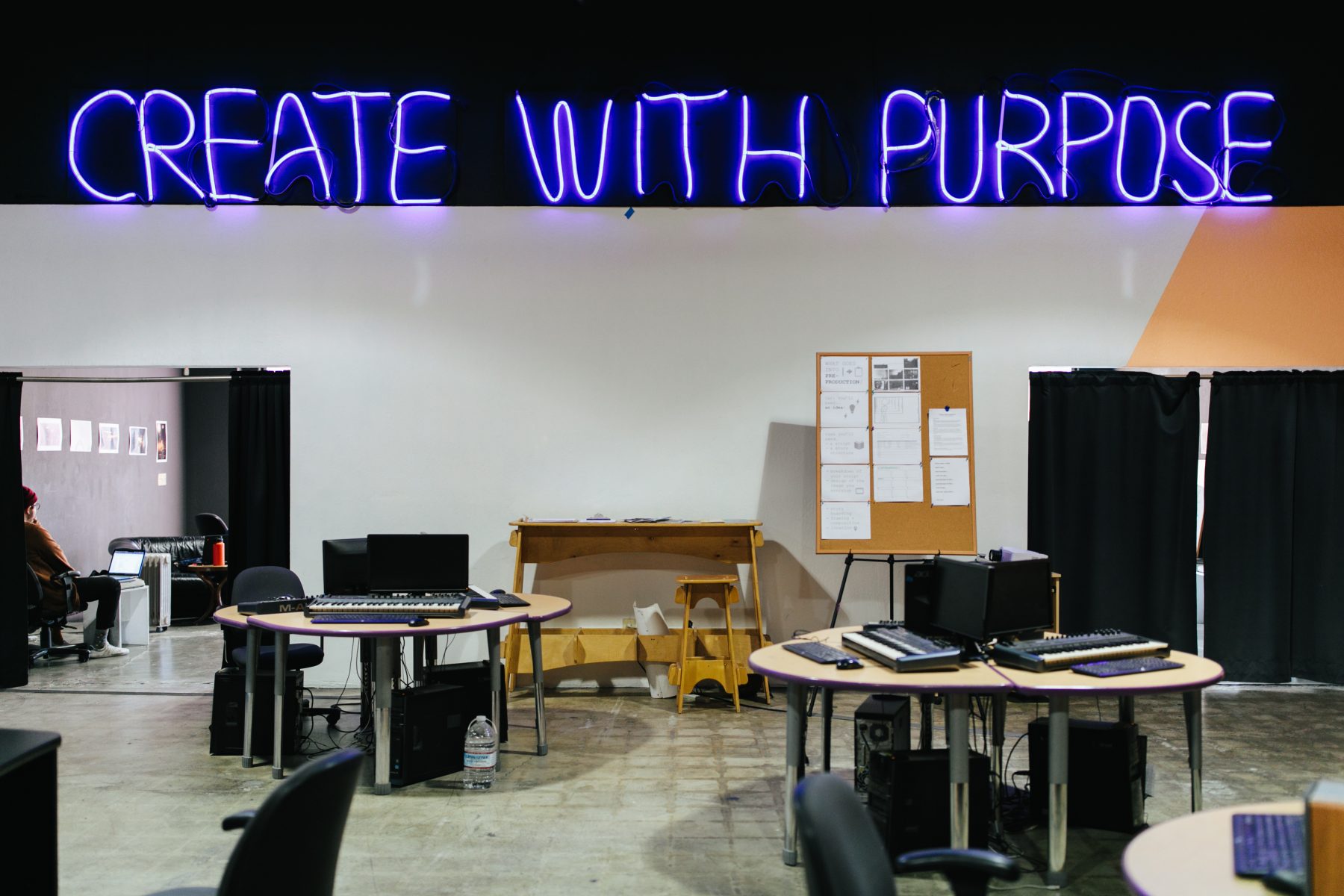 MACLA was founded in 1989 to serve as a voice for a local Latinx community that was too often ignored despite being a core foundation of San Jose. Thanks to community support, in the decades since, MACLA has put down deep roots and has become a leading organization in the local community. In addition to its exhibitions, MACLA has taken an active role in complex and pressing issues facing the local community, like the Census and youth activism, and has served as a welcoming space for locals to explore, use, or even just hang out. After these photos were captured in January 2020, the COVID-19 pandemic prevented in-person gatherings, requiring MACLA to pause much of its public in-person programming. However, MACLA has found creative ways to continue to work with youth through online and remote programming, showcasing the creativity and resilience of this community-serving organization. In February 2021, MACLA began safely returning in-person with socially-distanced small group activities.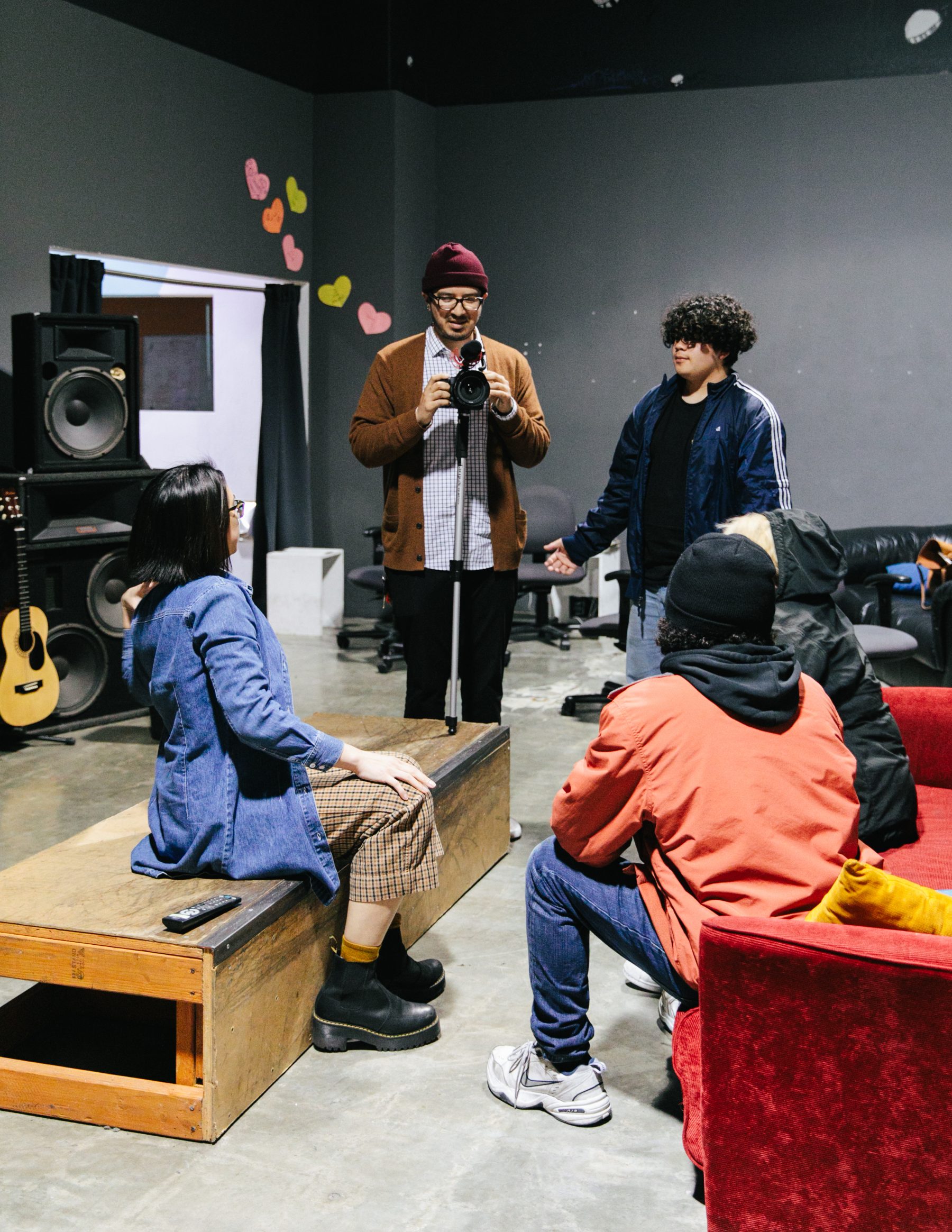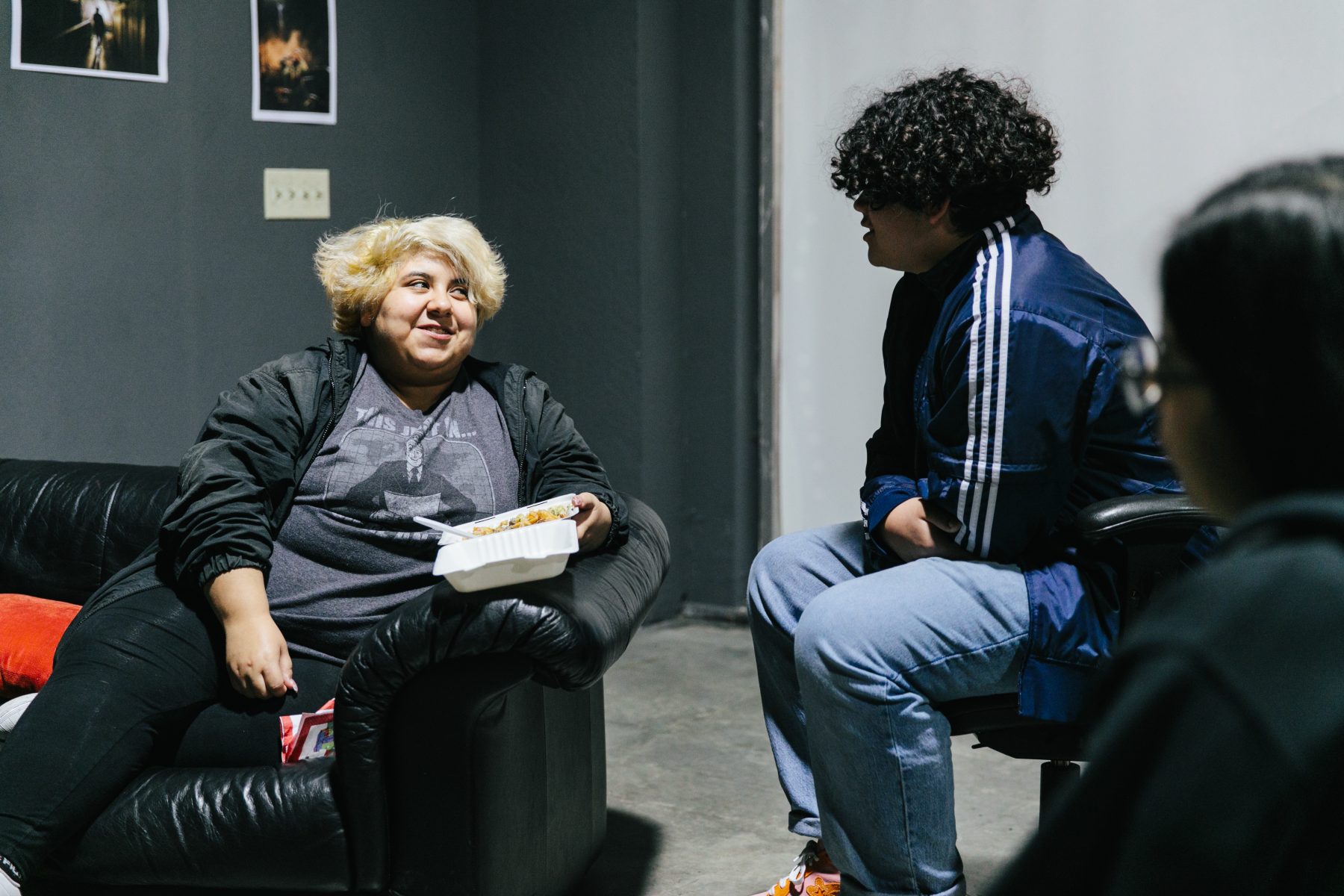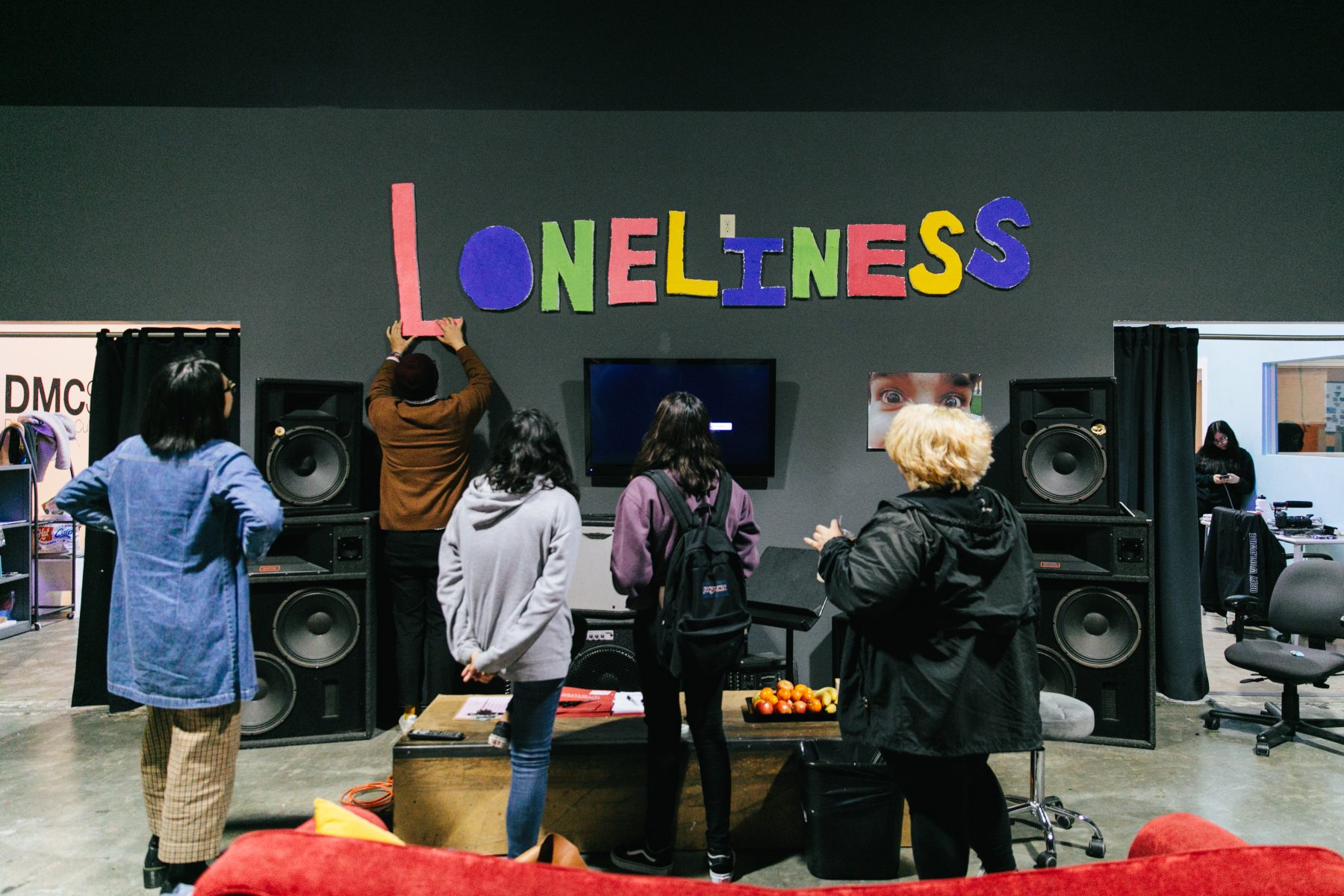 MACLA has also manifested its commitment to the local community through the performances and exhibitions that it hosts, engaging professional artists both with national reputations and from local artistic communities. These shows take on topics vital to the current moment on issues ranging from immigration to food insecurity to Latinx history.