The David and Lucile Packard Foundation has named Dr. Katherine Wheatle as the inaugural Director of its Justice and Equity Grantmaking. She will take on her new role in mid-January.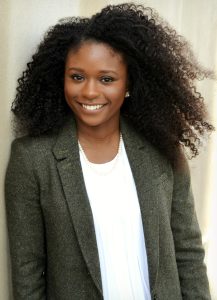 Wheatle brings to the foundation deep experience as a racial equity policy scholar working in philanthropy. Most recently she served as Strategy Officer for Federal Policy and Racial Equity at the Lumina Foundation. In this role she has led their effort to institute more equitable grantmaking practices to increase education attainment and affordability. Wheatle has worked with key federal policy and research partners, civil rights organizations, student advocacy groups, intermediaries, think tanks, and other policy advocates to enhance understanding of racial equity and deepen the collective commitment to achieving it.
"Katherine impressed us with her experience in philanthropy, excellent communication skills, and her knowledge and experience in addressing racial justice and equity through her current work," said Nancy Lindborg, President and CEO of the David and Lucile Packard Foundation. "She will be a resource across the Foundation as a thought partner and collaborator on how best to meet our commitment to justice and equity throughout our grantmaking."
In addition, Wheatle will drive the grantmaking strategy for the Packard Foundation's remaining $70M of its initial $100M commitment to anti-Black racism in the United States.
"I am honored and humbled that the Packard Foundation has entrusted me to steer a fund dedicated to addressing anti-Black racism at a time like this," said Wheatle. "Even more, I look forward to working with and learning from Packard Foundation's staff so that the entire Foundation's grantmaking realizes the Foundation's commitments."
Prior to her time in philanthropy, Wheatle focused on issues affecting college affordability and finance, including state-level efforts to support the success of adult learners, the challenges and opportunities facing borrowers of color, and innovative funding approaches such as increasing the influx of private capital to minority-serving institutions.
Wheatle holds a bachelor's degree from Pennsylvania State University, a master's degree from Emory University, and a doctorate from Indiana University.