David and Lucile Packard were philanthropists long before they helped transform a small electronics shop in their garage into one of the world's leading technology companies.
David met Lucile on the Stanford campus, where Lucile served as a volunteer at the Stanford Convalescent Home, which treated children with tuberculosis. Later, the two made philanthropy a family concern by discussing which local organizations to support with their children. Caring about others and the community around them was a core value.
From the earliest days of his career, David Packard set high standards for himself and those around him. His sense of integrity, respect, and compassion for individuals and their capabilities formed the basis of his business philosophy. David believed that "management has a responsibility to its employees, to its customers, and to the community at large." Under his leadership, Hewlett-Packard pioneered many innovative benefits and management concepts, such as flexible working hours, catastrophic medical coverage, and open offices.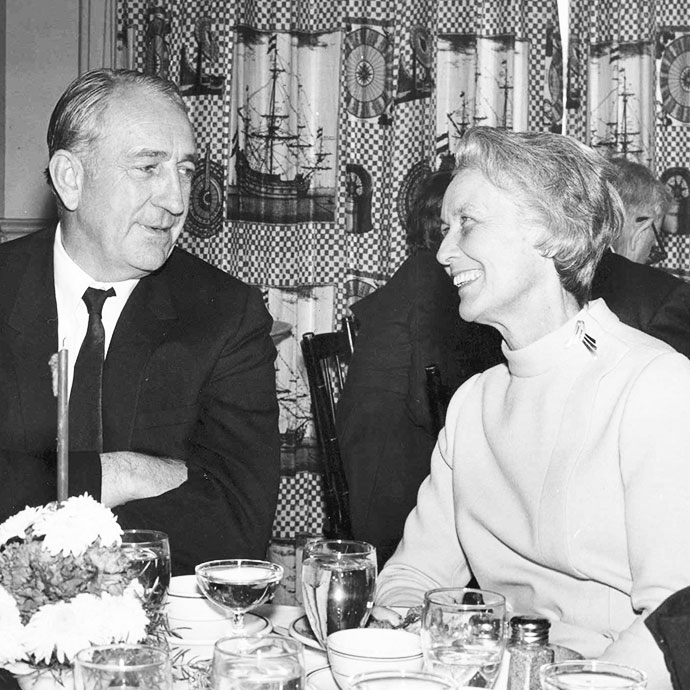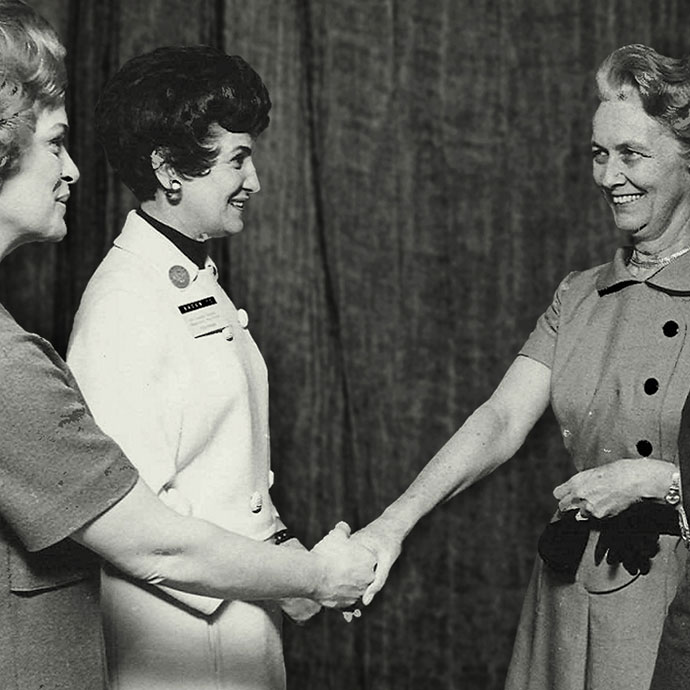 Despite the demands of his business, David found time to participate in many educational, professional, and civic organizations, and served as Deputy Secretary of Defense from 1969 to 1972. He was also a member of the President's Council of Advisors on Science and Technology, the Stanford University Board of Trustees, and the Palo Alto School Board.
Lucile worked closely with David to build and operate Hewlett-Packard. In the early days, she was involved in all company decisions, serving as secretary, accountant, and personnel manager. She devoted herself to volunteer projects in an effort to give back to the community. Lucile's special interest in children's causes led her to become chair of the board of the Children's Health Council and to work closely with the Stanford Convalescent Home, which later evolved into the Lucile Packard Children's Hospital Stanford.
David and Lucile formalized their passion for philanthropy in 1964 when they established the David and Lucile Packard Foundation. After David's death in 1996, the Foundation was named the beneficiary of a major portion of his estate.
David and Lucile Packard believed America to be the home of a unique type of organization—foundations—that are dependent upon both private funding and volunteer leadership. Along with universities, national institutions, community groups, youth agencies, family planning centers, and hospitals, foundations constitute a great American tradition that complements government efforts to focus on society's needs.
While the Packards knew that foundations alone could never be expected to shoulder society's ultimate responsibility to its citizens, they believed a foundation could complement government efforts in significant ways—combining the ingenuity and innovation of the free market with unrestricted charitable resources to meet significant needs.
Today, their children and grandchildren take an active role in the work of the Foundation and continue the important work begun by David and Lucile.
A legacy of lasting change
Honoring the generosity and foresight of our founders, David and Lucile Packard.