The Packard Foundation does not often conduct major celebrations, so the experience of commemorating our 50th Anniversary was both unique and special for our organization. Taking the time to pause, reflect on, and celebrate the progress we have made together with our grantees and donor partners was reenergizing.
The work we engage in together requires both patience and urgency—a balancing of the long-term change we seek with the need to see positive change today. This work is also multi-generational in scope, making long-term commitments with trusted partners that much more important.
While the activities of the past year were reflective in nature, they also gave us the opportunity to look forward and define what we hope to achieve together in the coming decade. As you explore the information below and across our website, you will learn more about how we celebrated our 50th Anniversary, the exciting direction our programs are headed as we look to the future, and how the legacy of David and Lucile continues to anchors and inspire the work we support.
Join our President and CEO Carol Larson as she reflects on our 50th Anniversary year.
Watch our Board Chair Susan Orr share stories about how her parents shaped the Foundation in the early years.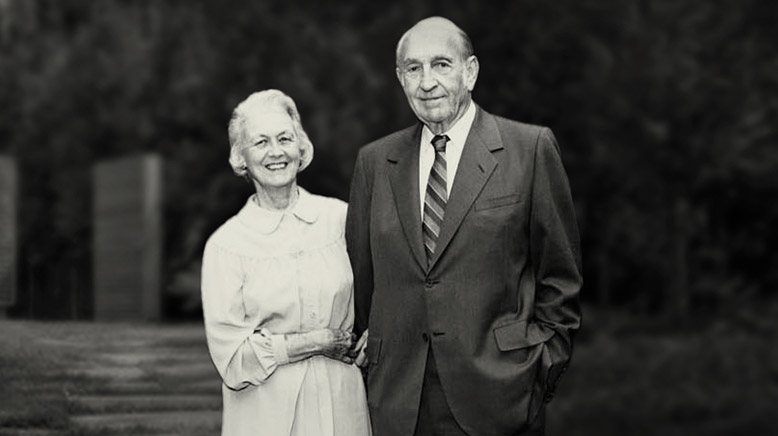 Explore our timeline highlighting key grantee accomplishments and initiatives from our first 50 years.
Vice President and Director of Programs Chris DeCardy interviews our former President Cole Wilbur about his 38 years of combined service.
Read our Board Chair Susan Orr's personal reflection on the legacy of her parents.
As we celebrate 50 years of work, and look forward to many more, we pause to remember and celebrate the legacy of David and Lucile, and what they left, not just in dollars, but as examples to all of us in how to have positive impact on our communities and the world.
Our President and CEO Carol Larson kicked off our 50th year with reflections on the Packard Foundation's place among philanthropic organizations.