As countries worldwide seek alternatives to coal and oil, demand for bioenergy, which already makes up 50% of global renewable energy, is projected to increase substantially. However, significant scaling of land-intensive bioenergy will emit more CO2 in the next few decades than the fossil fuel that it replaces and poses substantial risks to our planet's forest carbon sinks which absorb 30% of our annual carbon emissions for free.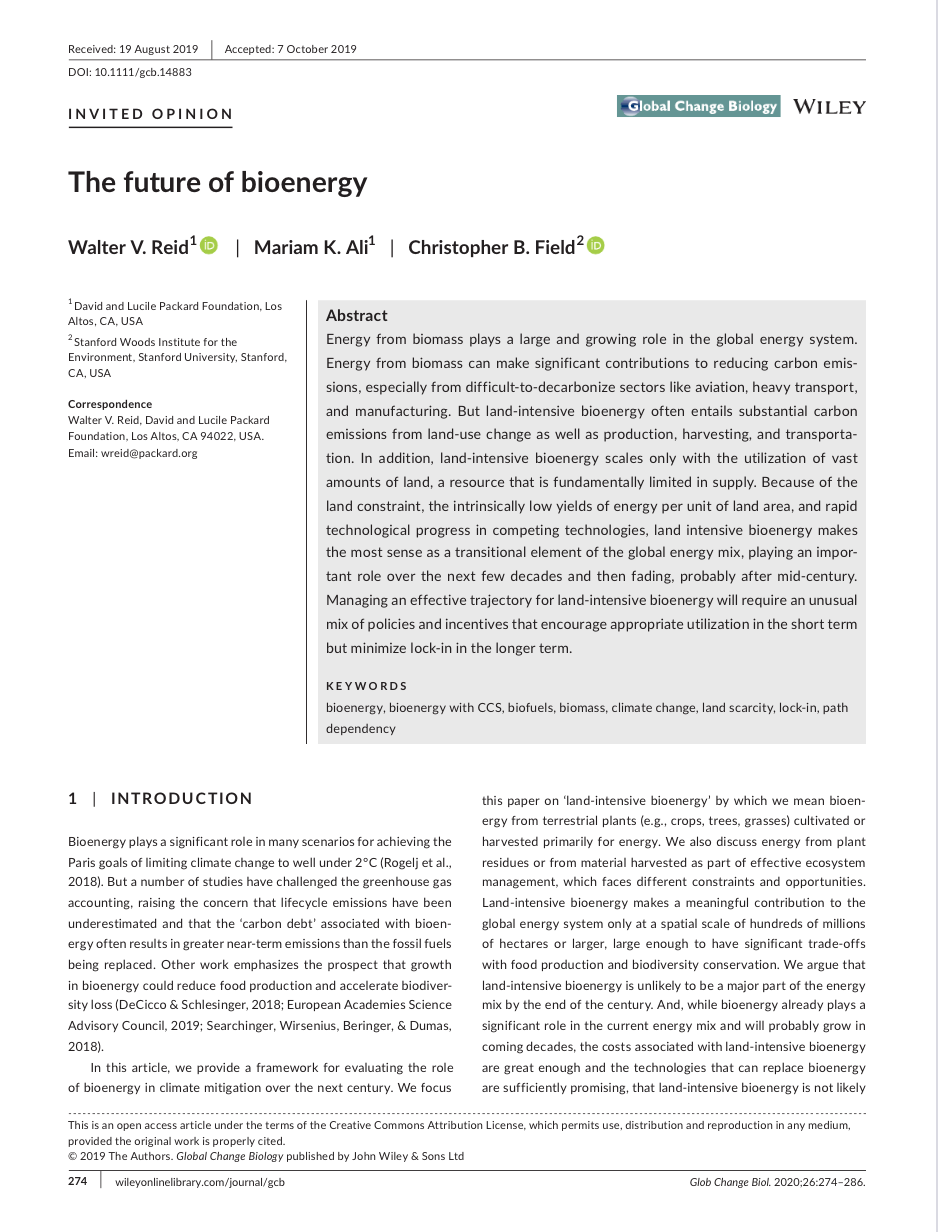 By 2030, demand for palm oil biofuels alone could increase to 67 million tons, driven mainly by emerging markets such as aviation. This level of demand has the potential to drive deforestation of an area the size of the Netherlands, resulting in seven billion tons of additional carbon emissions over the next two decades, which is slightly more than the annual emissions of the United States.
Mariam Kenza Ali and Dr. Walt Reid of the David and Lucile Packard Foundation co-authored an opinion piece in Global Change Biology on the future of bioenergy in climate mitigation with Dr. Chris Field, senior fellow at the Stanford Woods Institute for the Environment. The article concludes that the costs associated with land-intensive bioenergy are great enough, and the technologies that can replace it are sufficiently promising, that it is unlikely to remain a significant part of the energy mix post-2050. In light of this, substantial near-term incentives and subsidies for land-intensive bioenergyare best re-directed towards the next generation of technologies, like wind and solar, that will enable a zero-carbon future.