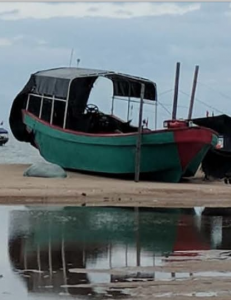 In 2015, data showed overfishing, climate change, and other threats were increasing pressure on the ocean. The Packard Foundation determined our resources could best be leveraged to protect and restore ocean life and identified two areas where we could have significant impact: protecting marine biodiversity and improving the sustainability of seafood – from wild marine fisheries and fish farms in the ocean. We developed the Ocean Strategic Framework (OSF) to guide our grantmaking toward driving positive change in these areas.
As we prepare to update the OSF and related country-level and cross-cutting strategies, the Foundation commissioned an evaluation consulting firm, Social Impact, to conduct a formal evaluation of grants we have made across our ocean strategies since 2016. Our primary goal was to glean relevant insights to inform our strategies and grantmaking moving forward.
Among its key take-aways, the evaluation found that the work supported by the Foundation is advancing marine biodiversity protection and seafood sustainability, but we need to rapidly accelerate our progress, as the impacts of overfishing and climate change pose greater risks to ocean health. It offered several recommendations for how the OSF can do this, including: increasing our focus on the connections between climate change, marine ecosystems, and fisheries; adopting a more comprehensive approach to issues related to diversity, equity, and inclusion; and ensuring strategies underpinning OSF more intentionally address durability and scalability from the start.