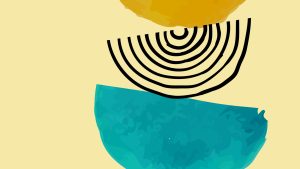 A lot has changed since 2010.
That's why we are so excited to announce that the original 2010 Data Ethics guidance has been updated to meet the needs of evaluators and commissioners of evaluation today. These are planning tools and go-to resources for evaluators, foundation staff, and other people who work in evaluation. 
Why this is important
We know that when we acknowledge the importance of power dynamics and equity in research and evaluation, from start to finish, we get better evaluation for all of us. These resources tackle big questions like:
Who gets to decide what "counts" and does not in an evaluation? Who gets to shape and make decisions about an evaluation along the way? 
How can we better approach research motivation and structure design to add value for evaluation participants? 
What practical tools do we have to ensure that data is collected, stored, and used ethically? 
And that's exactly why we've partnered with Informing Change to create new guidance for grantmakers and social sector organizations. We know the ways in which harm can manifest in research and evaluation has incredible nuance. As we shift our paradigm from "doing no harm" to "adding value and doing with care," we are proud to see that this work is constantly evolving to reduce that harm and lift up best practices.
Data is an extension of a person or groups of people, and therefore should be treated as you would treat people—respectfully. For instance, data are the words, thoughts, feelings, expressions, interactions, and contributions from individual people, it is not abstract, objective nor distant/removed from people."
—Billie Joe Rogers, Reciprocal Consulting
The guidebook and accompanying toolkit provide real-life examples of how our field has:
Lowered the risk of harm when conducting research
Approached research with more equity-oriented, participatory engagement, contributing to the value of the communities that are sharing their data
Understood how consent and compensation come into play in ethical research, including the funder-grantee-community power dynamic
Developed a roadmap for ethical data collection
We are hopeful that these resources help practitioners adapt to changing contexts and chart an ethical way forward with increasing skill, sensitivity, and confidence.
Download the resources and learn more on the Informing Change website.