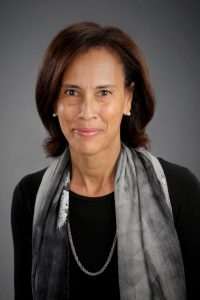 The David and Lucile Packard Foundation is pleased to announce that Anne Gates has joined its Board of Trustees. For over 35 years, Gates has been a leader in the global consumer products business and is currently active on several boards. She will be joining the Foundation's 15-member Board, and will serve as a member of the Investment Committee, where she will bring her commitment to advancing diversity, equity, and inclusion in the nonprofit sector and extensive financial experience.
"I wholeheartedly welcome Anne to the Packard Foundation's Board of Trustees," said David Orr, Chair of the Board. "Anne's financial expertise, board experience, and shared commitment to a more equitable and just society will be an asset to the Foundation and making progress on all of the issues we care deeply about."
Gates' international business background includes business development, finance, marketing, and strategy. In 2017, she retired as President of the world's largest private toy company, MGA Entertainment. Prior to that position, during 21 years at the Walt Disney Company, Gates held various roles, including Executive Vice President and CFO of the Consumer Products Division, and was based in London as Managing Director for Disney Consumer Products Europe and Emerging Markets. Before joining Disney, she worked for PepsiCo, Bear Stearns, AT&T, and Bell Labs.
Her commitment to equity, inclusion, and strong financial stewardship has informed her diverse nonprofit board work to date. At Public Media Group SoCal, the PBS affiliate in Southern California, she serves as the Vice Chair of the Board, Chair of the Investment Committee, and Co-chair of the Task Force for Anti-Racism and Social Justice. At Salzburg Global Seminar, an organization that convenes leaders from across generations, cultures, and sectors to inspire new thinking and action to create just and sustainable change, she is Chair of the Board DEI Working Group and a member of the Compensation and Governance Committees. Gates also serves on the board of CADRE, which advances parental leadership to redefine South Los Angeles public schools and ensure that all children are rightfully educated regardless of where they live. She also serves on the University of California, Berkeley Foundation Board of Trustees and the University's Graduate School of Education Advisory Board.
"I look forward to working with Anne and learning more from her extensive board experience," said Nancy Lindborg, President and CEO of the David and Lucile Packard Foundation. "She brings extraordinary leadership to the critical issues of racial justice and equity in the United States and will be a valuable addition to the Board."
Gates is currently serving as Chair of the Audit Committees at Kroger, Tapestry, Inc. and Cynosure, a Clayton, Dubilier & Rice owned company, and on the Audit and Risk Committee at Raymond James Financial. In addition, she serves on the Public Responsibility Committee at Kroger and Governance and Nominations Committee at Tapestry, Inc.
"It is a privilege to join the Packard Foundation in meeting the urgent demands of forging a more equitable and responsible future. Throughout my career, I have been committed to recognizing the boundless potential of investment in our collective future," said Gates. "I look forward to contributing my experience in, and personal commitment to, the Foundation's values and vision for the future as we confront together the challenges facing society."