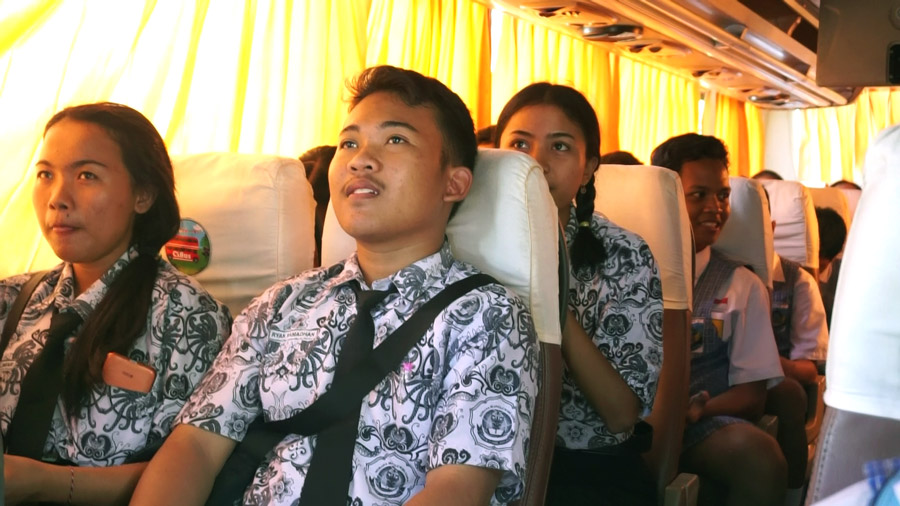 Cinema in the Bus (CiBus) is a youth-led project in Indonesia that provides sexual and reproductive health (SRH) information to youth in Bali through a mobile "cinema in a bus." The traveling roadshow made stops in public parks and reached nearly a thousand youth, distributing pamphlets with SRH information, screening movies on board about healthy relationships, and engaging young people with group activities and games about reproductive health to increase their SRH awareness. The day-long events were promoted by social media influencers who have easy access to the local teen population. CiBus is led by the Public Health Student Association at Udayana University in collaboration with other youth-focused organizations in Bali. Youth were involved from initial project planning and design to promotion and implementation. The project aimed to contribute to overall quality of care by teaching youth about SRH with the hope that educated youth will be able to make more informed decisions in the future.
…the way we deliver the information has [been adapted to the] preferences of adolescents and youth, so that the information provided will be absorbed easily … by them.

—Cibus Staff
The Need
Sex is a taboo topic in Indonesia, especially among adolescents. Health centers often have limited youth-friendly services and information geared toward young people. CiBus sought to address the need for quality knowledge and awareness of SRH among young people in Bali through a campaign that delivered information using a range of methods and tools, including games and movies, which appeal to youth.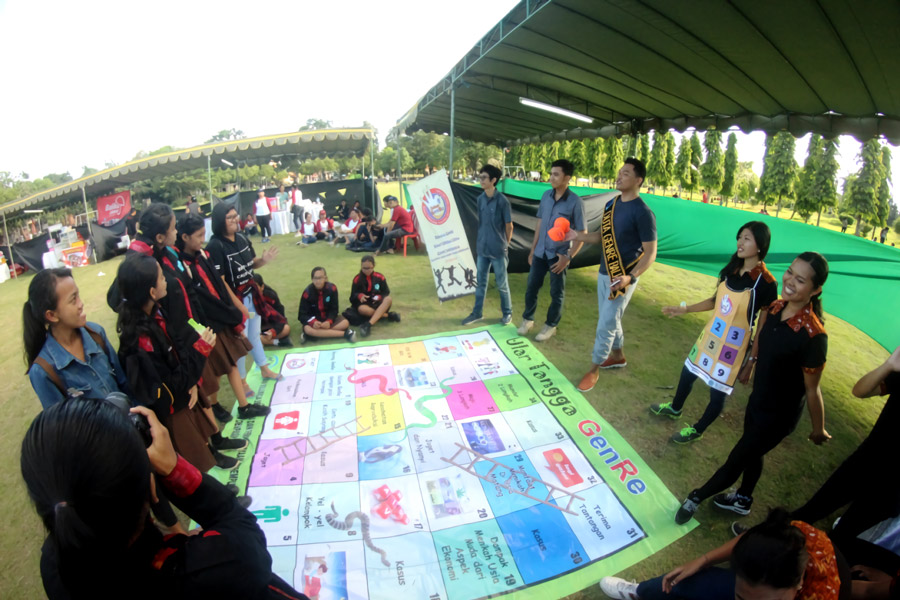 Key Learnings
Taking a creative and non-traditional approach to sharing quality information appeals to youth. Youth in Bali are drawn to CiBus because the project designers are able to share critical SRH information in an approachable and fun way. In addition to the bus itself, surrounding booths, such as a food stand and a photo booth, invite youth to engage with the project.
Partnering with other youth-led organizations helps projects maximize resources that support shared goals. The Public Health Student Association teamed up with KISARA and GENRE, two youth SRH-focused organizations who provided event speakers, volunteers, and youth-friendly pamphlets and games. The collaboration allowed CiBus to maximize resources without needing to create a new set of SRH materials. Additionally, the collaboration extended the reach of all three organizations so that more youth could learn about SRH.
A lot of youth [had a] role in this project… the filmmaker, the counselor, the endorser, the ambassador,[and] the committee.

—Cibus Staff