Quality sexual and reproductive health information and services are fundamental to everyone's health and well-being, particularly women and youth.
People all over the world—particularly women and youth—lack access to quality reproductive health care. Millions of women want, but cannot get, modern contraceptives. Far too many girls under the age of 18 marry and begin bearing children. The number of young in the world is at an all-time high, and most of them do not receive the sexual and reproductive health information and services they need and want. Gender inequity, societal norms, culture wars, and the priorities of policy makers all contribute these disparities.
For over fifty years, the Packard Foundation has been committed to helping find solutions to these pressing problems: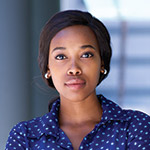 214 million
women have an unmet need for contraception
21.6 million
women have unsafe abortions each year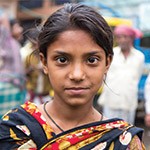 37,000
child marriages take place every day
Despite these challenges, it is possible to provide quality reproductive health services and information.
Advances in contraceptive and communications technology enable us to reach even the most vulnerable communities. Our grantees are working with a growing youth population to empower the next generation to lead the way and find more solutions. And pioneering research helps us understand how best to support advocates and innovative programs around the world. We are committed to making quality reproductive health care a reality.