Supporting partners and communities to conserve land and promote sustainability.
The North American West is transforming before our eyes. A steady influx of development is straining natural systems, endangering biodiversity, and threatening regional economies. Climate change is having a dramatic impact, including sea level rise and weather extremes. Policies and funding are not keeping up with these increasing threats, and communities most impacted by these changes often do not have a voice in the decision-making process.
To address these challenges and to mitigate this potential damage and related climate change impacts, we invest in strategic opportunities to conserve land and ensure the sustainability of these ecosystems.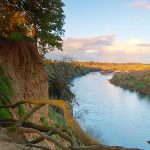 542
Number of grants we have provided to partners in support of their land conservation work.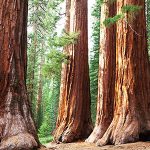 2.7 million
acres protected through Foundation support of land or easement purchases since 1964.