We can help farmers protect our planet and nourish the world at the same time.
As the planet's population approaches eight billion people, the growing demand for food is pushing agriculture into forests and other natural areas, while climate change places further pressure on vital ecosystems.
Small-scale farms in developing countries produce most of the world's food supply, but land degradation, biodiversity loss, and market barriers have challenged the resilience of these farmers. We need new ways to strengthen farmer livelihoods, while also conserving the planet's natural resources.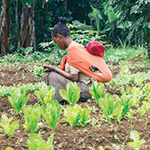 people globally are living in poverty in rural areas and depend on agriculture for their livelihoods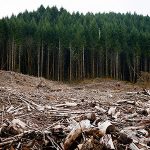 of global deforestation is attributed to the expansion of agriculture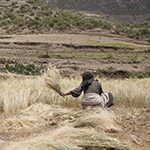 of the world's farmland is highly to moderately degraded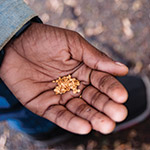 increase in demand for food and agricultural products is expected by 2050