We are exploring the intersection of agriculture and conservation in Ethiopia, Indonesia, and the Democratic Republic of the Congo, and adapting our strategy as we learn.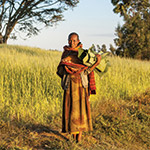 Ethiopia
Exploring ways to expand sustainable agriculture, empower women, and improve outcomes for communities who depend on agriculture.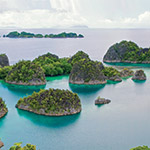 Indonesia
Piloting models in regions with vast, biodiverse forests and rapidly developing agricultural systems to support indigenous communities in stewarding their lands, sourcing food sustainably, and protecting forests.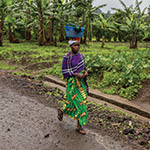 The Democratic Republic of Congo
Prioritizing the interplay between food production and conservation as we explore partnerships with other funders to improve livelihoods for women, indigenous peoples, and youth.
Initially envisioned as a two-year exploration, the Agriculture, Livelihoods, and Conservation Initiative has been extended to three years, through the end of 2019.
The Agriculture, Livelihoods, and Conservation initiative is not accepting unsolicited proposals, but welcomes your ideas for funding requests. Before you prepare and submit an idea, please review this page. If your work is aligned with our funding priorities and geographic focus, please send your request using the grant inquiry form.