View Resource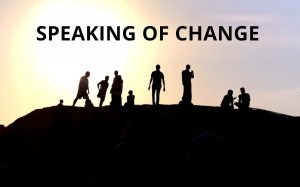 The field of philanthropy has come a very long way in recent decades—especially where communications is concerned. Millions of digital natives are entering the workforce each year. The tools used to drive social change are becoming more affordable, accessible and ubiquitous than ever. And the public's desire to hold organizations accountable is increasing by leaps and bounds.
As a result of these forces, foundations are embracing the power of communications in new and critically important ways. Grantmakers large and small are recognizing the power not just of their grantmaking, but of their own voices and brands as well.
Speaking of Change examines how communications can help achieve social change through six unique examples of what it looks like when a foundation decides to experiment with strategic communications. All six case studies are drawn from the Packard Foundation's work, but hold lessons that are instructive to grantmakers of every stripe.
The takeaways? In today's hyper-mediated culture, one size rarely fits all. Success in social change communication requires the willingness to experiment, a tolerance for risk, and an ability to adapt to changing circumstances.