View Resource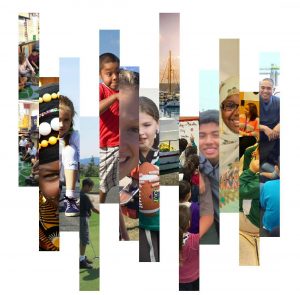 In Silicon Valley, recess and afterschool "coaches" from local nonprofit Playworks are helping kids burn off energy and regain focus for the classroom. In Monterey County, kids are swinging golf clubs and learning life skills with The First Tee. And in homes across Southern California, young female entrepreneurs are hosting "Teens Rising" parties to sell crafts made by poor women around the globe.
These diverse organizations were three of six winners of the Activating Empathy to Create Change competition hosted by the Packard Foundation's Local Grantmaking Program and Ashoka Changemakers as part of the Foundation's 50th anniversary celebration in 2014. The goal of the competition was to seek out organizations and programs at the forefront of cultivating empathy skills to strengthen communities and equip young people to become catalysts of change.
After receiving 212 ideas, the competition's judges awarded $500,000 in grants to six finalists. The competition was a new approach to giving grants for the Packard Foundation, and it uncovered innovative ideas and new organizations doing creative work. It also spurred broad community participation and interest in the chosen topic.
We put this brief guide together with the hope that it will help others to evaluate whether a grant award competition would serve their objectives, and to provide a topline step-by step guide for sponsoring a competition.