View Resource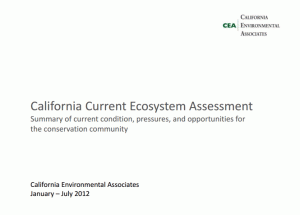 In developing this report, CEA was tasked with gathering the best available data and professional input around three fundamental questions:
What is the status or condition of the California Current marine ecosystem currently?
What are the main pressures on the system? How are they each trending, and what are the principle drivers and effects of each?
Where are there future opportunities for the conservation community broadly to reduce these pressures and build further resilience into the system?