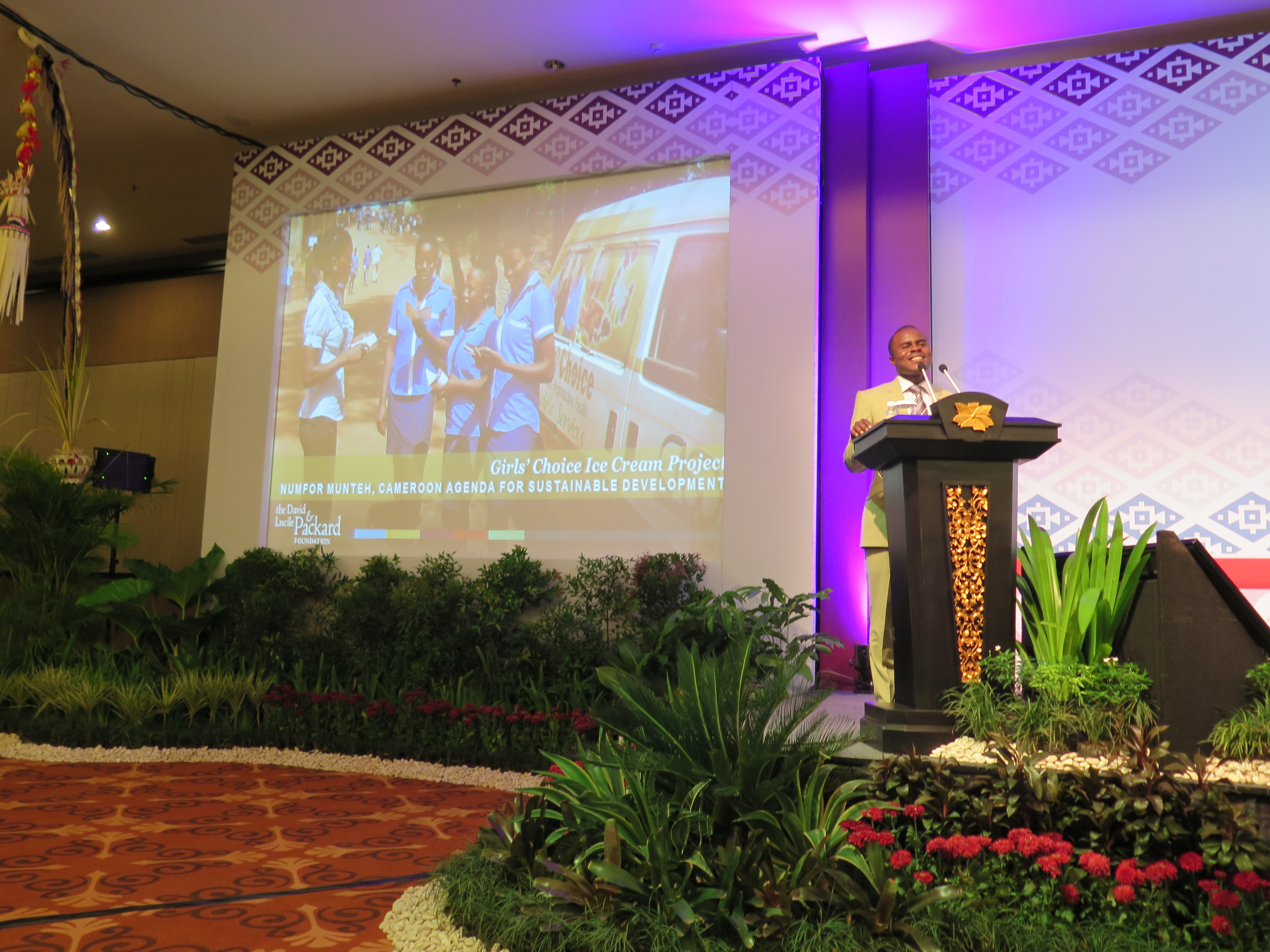 At the 2016 International Conference on Family Planning, the David and Lucile Packard Foundation hosted its second Quality Innovation Challenge – a global call for creative ideas to improve quality in sexual and reproductive health and rights for adolescents and youth.
Ensuring every individual's right to quality care requires creative thinking and the engagement of young people as activist leaders of the sexual and reproductive health and rights movement. The Quality Innovation Challenge supports champions with new ideas to improve quality through youth-centered and youth-led projects.
There were two ways for conference attendees to participate: in-person at a plenary event held on Tuesday, January 26; and online throughout the week of the conference. More than 180 in-person submissions were received and after a competitive selection process, the following 13 finalists were invited to submit proposals to the Packard Foundation for consideration of up to five grants of up to $100,000 each:
Loan Liem, Simavi Community Health Program, Malawi
Syed Ali Raza Rizvi, Rahnuma Family Planning Association of Pakistan
Jean Christophe Rusatira, International Youth Alliance for Family Planning, Rwanda
Ankita Rawat, Feminist Approach to Technology, India
Rebecca Hope, YBank + Ideo.org, USA
Nilda De Vera, Health Action Information Network, Philippines
Susanna Moore, Public Health Institute, USA
Rita Badiani, Pathfinder International, Mozambique
Yuni Karunia, Student Executive Board, Faculty of Medicine at Udayana University, Indonesia
Leigh Senderowicz, Harvard School of Public Health, USA
Angela Muriuki, Save the Children, Kenya
Romaric Ouitona, Alliance des Jeunes Ambassadeurs pour la Planification Familiale, Benin
Mathew Joseph, Pathfinder International, India
Online applicants will be notified by April 5, 2016 if they will be invited to submit a full proposal to the Foundation for up to four grants of up to $25,000 each. For more information about the challenge and past projects, visit www.packard.org/quality.