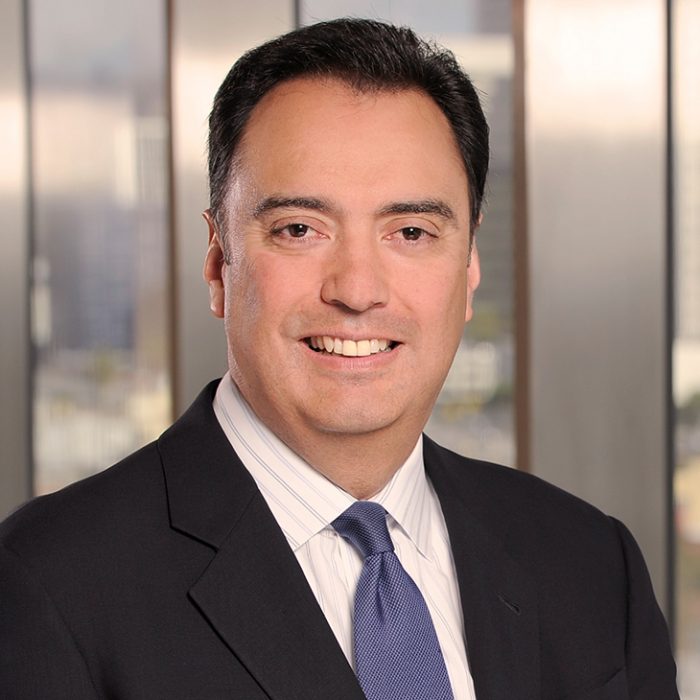 The David and Lucile Packard Foundation is delighted to announce that Michael C. Camuñez has joined its Board of Trustees. Camuñez is President and CEO of Monarch Global Strategies LLC, a consulting firm providing strategic advice and advocacy to companies doing business in emerging economies, with an emphasis on Mexico and Latin America. The Foundation's Board of Trustees unanimously voted to approve Camuñez' appointment at their quarterly meeting in June 2018.
"I am excited that Michael is bringing his extensive leadership experience to the Packard Foundation's Board of Trustees," said David Orr, Chair of the Board. "I look forward to seeing his knowledge of international policy, deep connection to California communities, and dedication to community service influence and inform the work we support both domestically and around the world."
Camuñez has significant experience as a senior executive, counselor, and advocate advising U.S. companies in domestic and global markets, and he possesses a unique combination of bi-partisan political, legal, economic, and international expertise. A graduate of Harvard College and Stanford Law School, Camuñez is actively involved in the business community and civil society.
Camuñez served from 2010 to 2013 as one of the nation's leading commercial diplomats as the Assistant Secretary of Commerce at the International Trade Administration, where he managed a global portfolio to help lead the U.S. government's efforts to open new markets for U.S. goods and services. Prior to assuming his role at the Department of Commerce, Camuñez served in the White House for two years, as Special Assistant to the President as well as Special Counsel to the President in the Office of the White House Counsel. He is a former equity partner of O'Melveny & Myers LLP and Manatt Phelps & Phillips LLP and has served in both the George H.W. Bush and Clinton Administrations, where he was a key member of the team that created AmeriCorps.
Camuñez is a director of Edison International (NYSE: EIX) and the Pacific Council on International Policy, where he chairs the Council's Mexico Initiative. He is a Life Member of the Council on Foreign Relations and a member of the Advisory Board of the Woodrow Wilson Center's Mexico Institute. A Senior Fellow at the UCLA Luskin School of Public Affairs, Camuñez is also a member of the George W. Bush Institute's Working Group on North America and is a director for the Center for Law and Social Policy in Washington, D.C.
Camuñez, who with his husband Steven Means is the father of two beautiful girls adopted from the foster care system, has a long-standing interest in issues related to service, children and families, and fighting poverty.
"Public service—whether given as a professional or as a citizen and volunteer—has been an important value and commitment in my career and personal life," said Camuñez. "I am truly honored to join the Packard Foundation Board, and to contribute to the Foundation's critical work to improve the lives of children and families, both directly and through efforts to protect the planet and environment they will inherit."