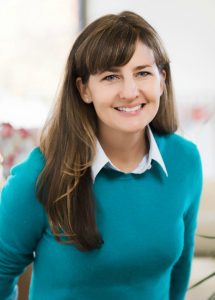 The David and Lucile Packard Foundation announced today the promotion of Meredith Blair Pearlman to evaluation and learning director, effective November 1, 2017. Since joining the Foundation in 2012, Pearlman has refined its approach to monitoring, evaluation, and learning (MEL) by developing new tools for program teams to assess their work. This includes introducing guidelines for program-specific MEL strategies; launching a data management system to improve the way data is collected and used; and piloting new methods for cross-program learning within the Foundation.
"Meredith upholds the Foundation's longstanding commitment to effectiveness," said Chris DeCardy, vice president and director of programs at the Packard Foundation. "She is improving the way we collect and use data to inform our grantmaking for the greatest possible impact."
In her new role, Pearlman will lead the Foundation's evaluation and learning team and continue to work collaboratively with grantmaking programs and partners, providing direct consultation and technical assistance to ensure that assessment and evaluation contribute to the Foundation's impact.
"The Foundation has a long history supporting and pioneering strong evaluation and learning practices," said Pearlman. "In partnership with programs, I'm looking forward to continuing that work and advancing our goals by investing in learning about what strategies are most effective."
Prior to joining the Foundation, Pearlman led Humanity United's monitoring, evaluation, and learning work–overseeing the implementation of the organization's planning, assessment, and learning guidelines and exploring the use of systems tools to develop strategy. Pearlman holds a master's degree in public administration from the University of Washington's Daniel J. Evans School of Public Affairs.