August 2014 – The most complete picture ever produced of the power of California's nonprofit sector has been released by the California Association of Nonprofits (CalNonprofits). More than one million people are employed by the nonprofit sector, the fourth largest employer in the state, producing more jobs than the construction, finance, or real estate industries, according to the newly released report, Causes Count.
The study, conducted by a research team of the University of San Diego, School of Leadership and Education Sciences Caster Family Center for Nonprofit and Philanthropic Research, reveals for the first time the size, scope, and economic power of California's nonprofit sector.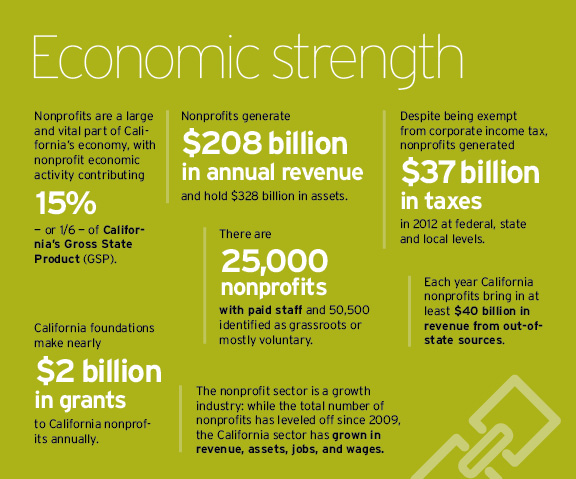 According to the report, a majority of California's nonprofit programming takes place within the nonprofit's neighborhood, city, or county.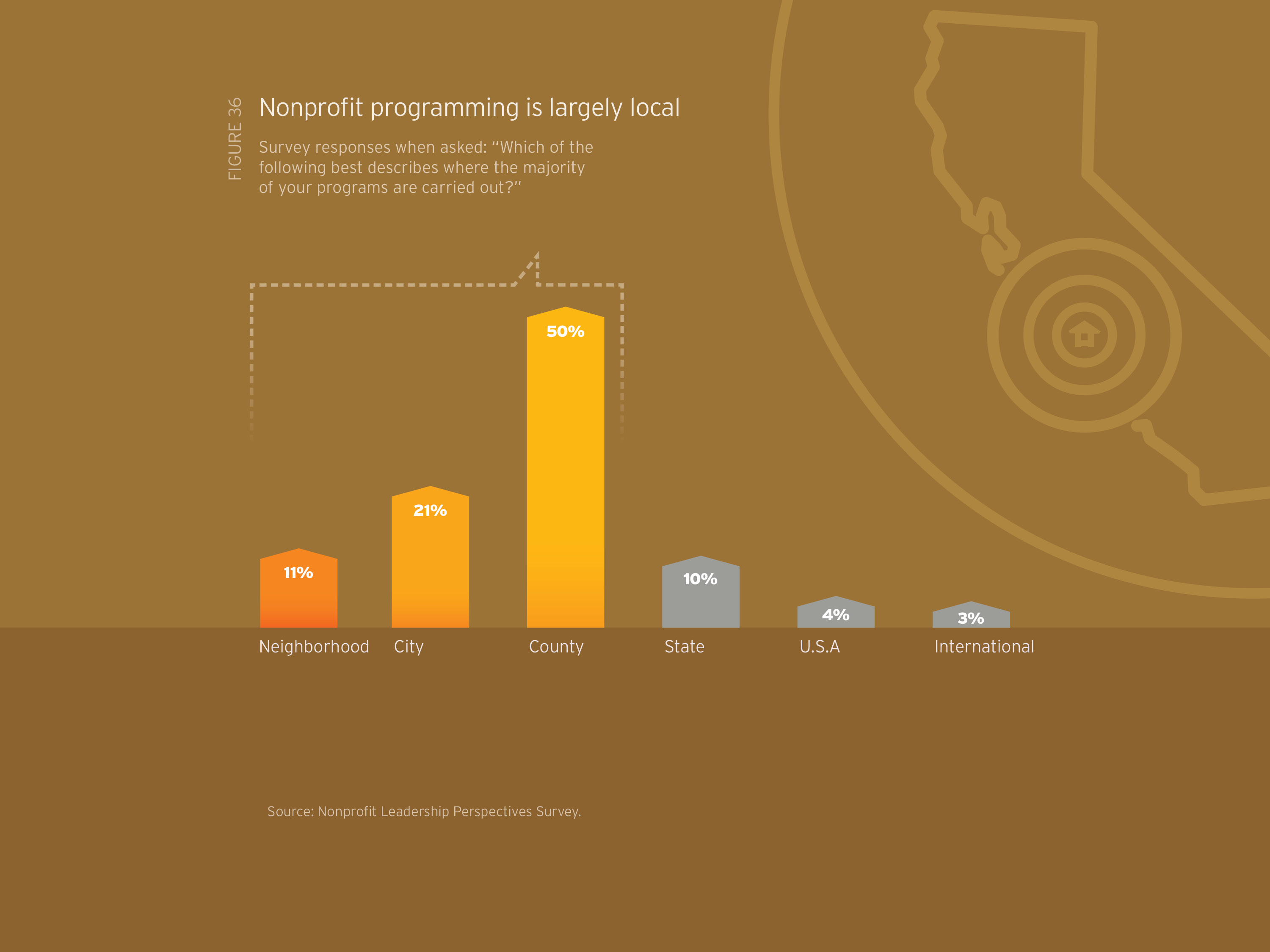 "Nonprofits provide substantial social and economic benefits to the communities where they are located; they play a critical role in making these communities strong and vibrant," said Irene Wong, Local Grantmaking Program Director at the David and Lucile Packard Foundation. "This report underscores the importance of philanthropic giving to the local nonprofits that contribute so much to a community's vitality."
More than 80 percent of the Californians surveyed in the study saw nonprofits as acting on the public's behalf and delivering quality services.
"Not only does the nonprofit sector in California provide significant economic benefits to our state, but it's considered a trustworthy and valuable partner by Californians and is a key player in our local communities," said Jan Masaoka, Chief Executive Officer of the California Association of Nonprofits.
Readers wanting more information can scroll through the Causes Count's easily digestible and engaging infographics to get fuller and more comprehensive data on the sector. Causes Count received support from a number of foundations including the David and Lucile Packard Foundation.