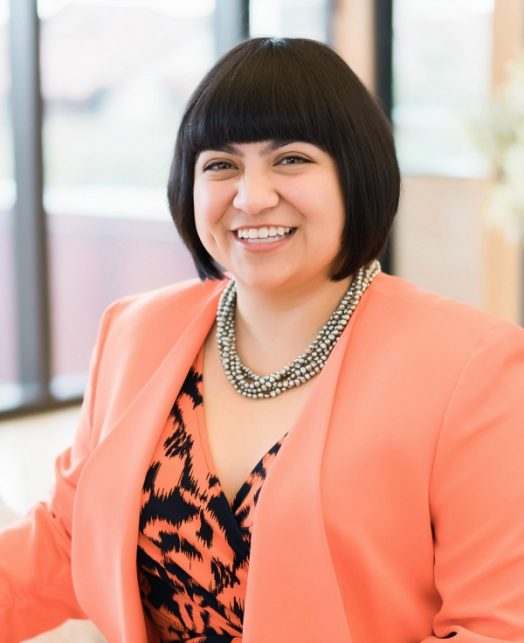 Betsy Lopez-Wagner is a communications officer at the David and Lucile Packard Foundation. She brings to the foundation expertise in bilingual communications, political and advocacy campaigns, branding, and media relations with a racial justice lens.
She most recently worked at the League of Conservation Voters (LCV) as the communications director of LCV's Chispa, a community organizing program that is growing the political power and leadership of Latino families to influence climate action at the national and state levels in six states. There she immersed herself in the Chispa communities, forging strong and trusted relationships with the people who were on the ground fighting for healthier communities, and from these personal interactions, she built a culture of storytelling that elevated authentic personal narratives as a means to emotionally connect with audiences and inspire action. She developed the program's branding, media strategies, and storytelling efforts on climate and environmental justice issues, community organizing for climate, as well as the program's signature Clean Buses for Healthy Niños campaign. She implemented media and digital strategies training, story collection, and worked to amplify the program's work across various communications tools and efforts. She also served as the organization's Spanish-language spokeswoman and represented LCV at various speaking engagements. She helped develop LCV and LCVEF's Spanish-language webpages for issue areas, press releases and programs.
She previously served as Earthjustice's first bilingual press secretary, where she facilitated the growth of the environmental non-profit law firm's Latino outreach and media work in English and Spanish. She did so through communications planning, polling, and messaging, and she worked to build partnerships and projects to increase access to information. She coordinated with policy and legislation counterparts, litigators and coalition partners to shape media strategy on specific environmental issues. She also managed Planeta Saludable, Earthjustice's Spanish language website.
An accomplished journalist and media specialist, Betsy has a wide breadth of experience in both English and Spanish-language media. She led communications for a U.S. congressional campaign in the Dallas-Fort Worth area, spearheading media outreach and strategy, involving in-depth media work and meaningful engagement with voters. A native of Illinois, Betsy worked as a multimedia journalist for four years at the Rockford Register Star and reporter for its Spanish-language weekly Espejo. Previously, she was a columnist and editorial staffer at Voice of San Diego.
She studied journalism at Columbia College Chicago where she graduated in 2004 and studied Spanish-language grammar abroad at the Universidad de Guadalajara in Mexico. She's also taught English as a Second Language classes for adults in a volunteer capacity and English language learners at the elementary level. She now resides in the Bay area with her familia.
[javascript protected email address]