For over fifty years, the Foundation has supported strategies to allow children to reach their full potential by focusing on two critical aspects of their development: health and learning. Today, our focus is ensuring a strong and healthy start for all children birth to age five in California so they are healthy, ready for school, and on track to reach their full potential.
In July 2014, we brought together experts in health and education, as well as leaders in business, research, and government, to discuss how we might partner to ensure that all children are ready for school by age five—with self-confidence, social skills, and a love of learning. The Starting Smart meeting focused on pathways to achieve this goal, including building the knowledge and skills of adults who care for our youngest children, as well as exploring connections among health, nutrition, and learning.
Looking forward, we are excited to continue our work in partnership to make it possible for all children to have access to health care and quality early learning opportunities.
Our Starting Smart video details the next chapter of our work to give children a strong start so they are ready to succeed in school by age five.
Read our Starting Smart brief to learn about our approach improving adult-child interactions across all settings by empowering the adults in children's lives to provide quality health care and early learning opportunities.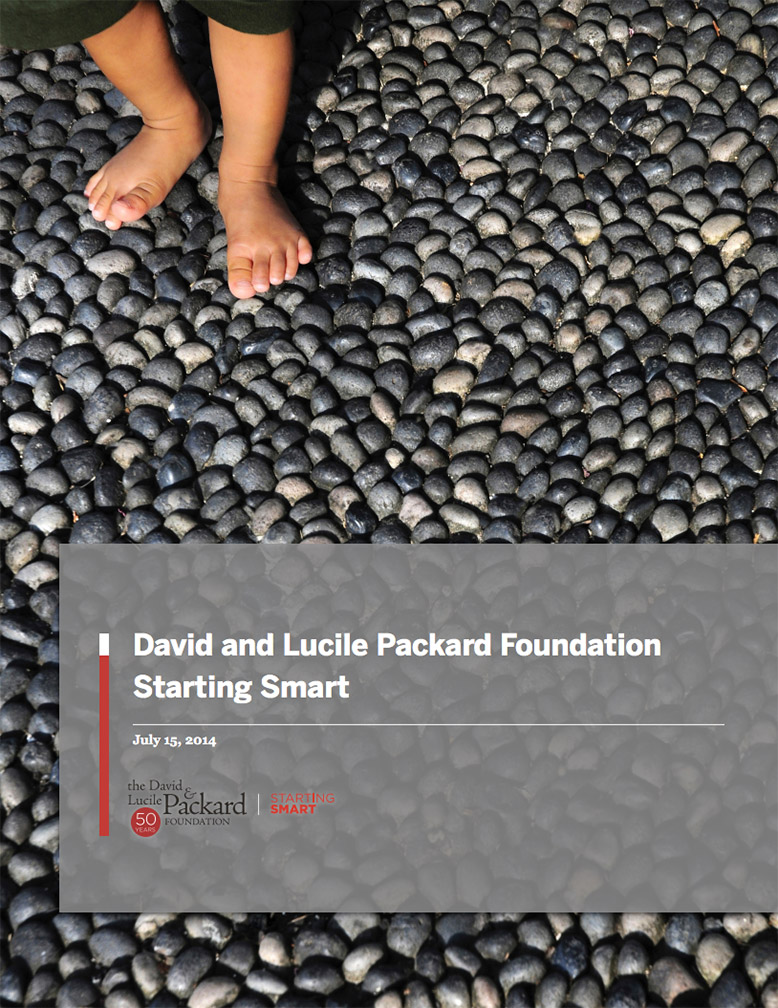 Watch Children, Families, and Community Director Meera Mani unveil our new Starting Smart strategy to ensure a strong and healthy start for all children in California.
Sesame Street's Elmo helped us celebrate 50 years of working on behalf of children at the Starting Smart strategy meeting.
Starting Smart Strategy Launch Event
View photos from our Starting Smart launch event, including Elmo with our very own Carol Larson and Meera Mani.
Read our 50th Anniversary reflections on our past 50 years of working on behalf of children, families, and their communities.