The Packard Foundation is deeply committed to reducing greenhouse gas emissions because global climate change uniquely undermines everything we care about as an organization. It is a challenge that can be solved while we still have time. This is why we have made a bold, multi-year  investment toward efforts aimed at mitigating climate change that  far exceeds any other program pledge the Foundation has made in its 50-year history.
To push the climate effort further and faster, the Foundation is launching a strategic initiative to inspire innovative, new approaches for reducing greenhouse gas emissions and mitigating dangerous climate change. In November 2014, the Foundation engaged other donors and experts at a unique forum for disruptive thinking, strategic exploration, and collegial exchange. Climate leaders and experts provided strategic input and refinement to the initiative during a session facilitated by Context Partners, a social innovation design firm who developed 20 climate mitigation prize concepts for discussion.
Our goal is to foster systematic innovation in the development of new climate mitigation strategies that attract the involvement of other funders and NGOs. Looking forward, we know to be successful we need people and organizations with an ability to think big, a unique tolerance for risk, and the capacity to invest over the long haul.
Watch experts at our Climate Innovation Forum discuss promising new climate mitigation strategies that will hopefully attract new funders to climate efforts.
Further, Faster, Together
View photos from our Climate Innovation Forum where experts and philanthropists explored opportunities for systematic innovation in the development of new climate mitigation strategies that can be pursued through philanthropic giving.
Learn about our commitment to halt climate change.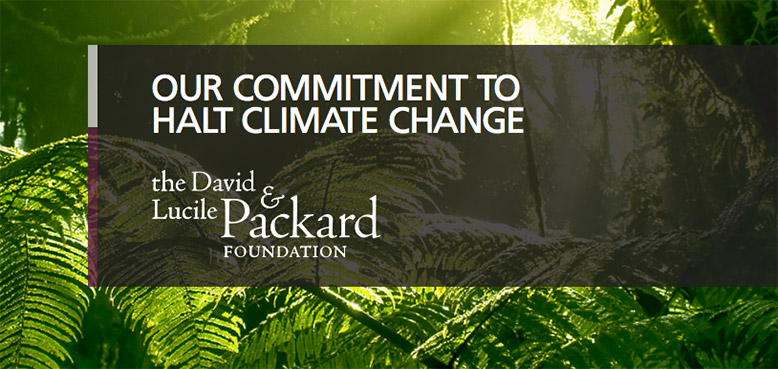 Read our 50th Anniversary reflections on our investments to halt climate change—to reduce dependence on oil, increase energy efficiency, protect forests, cut coal use and increase the use of renewable energy through partnerships with funders and our grantees.