Marine Birds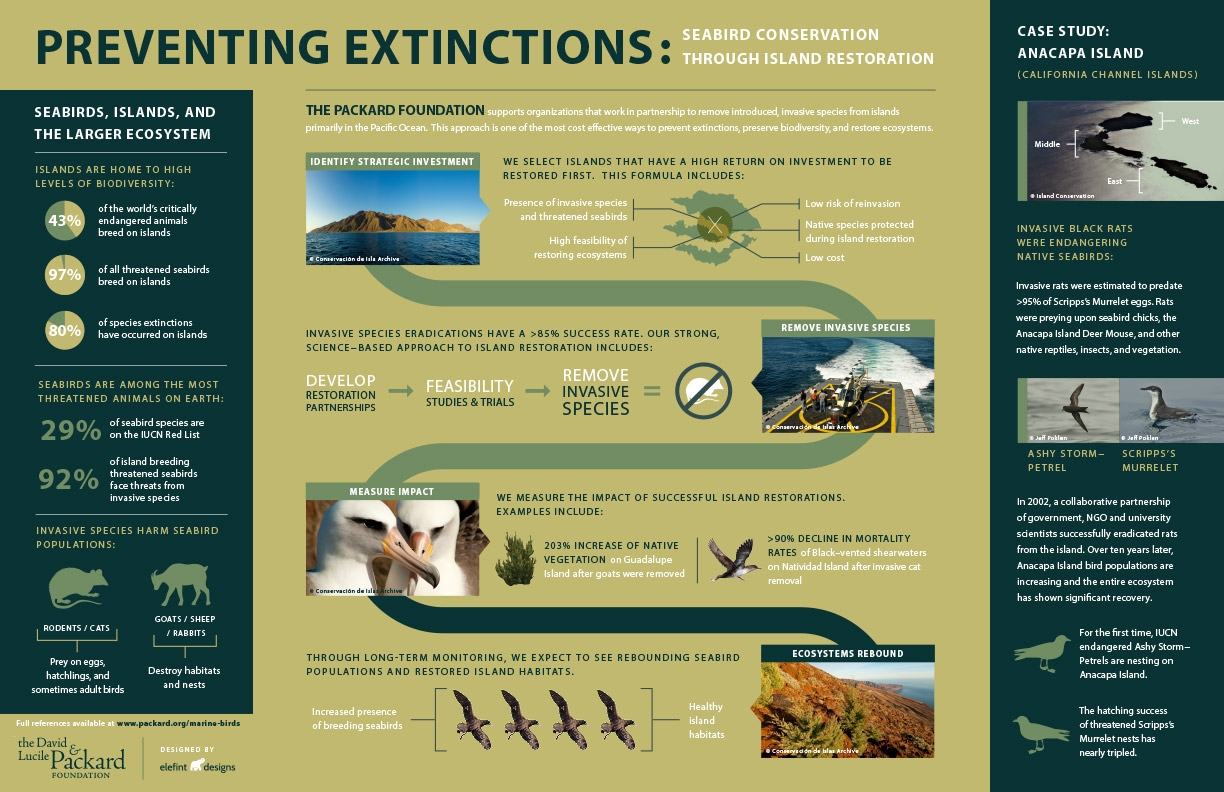 Seabirds and shorebirds, some of the most threatened animals on Earth, are dependent upon and contribute to robust ocean and coastal ecosystems. Invasive predators on seabird islands reduce their breeding success. Endangered seabirds, like albatrosses and petrels, are caught inadvertently in fishing gear on the high seas. And wetland reclamation and human disturbance have eliminated habitats important to shorebirds. With our grantees and partners, we are working to reduce these threats and strive to restore seabird and shorebird populations by supporting a range of initiatives in island restoration, seabird bycatch mitigation, and shorebird habitat conservation.
Our Goals
Our goal is to reverse the decline of selected species of birds associated with marine environments as a contribution to the restoration of sustainable marine ecosystems.
The strategy aims to:
Increase seabird breeding success and survival through island habitat restoration.
Reduce mortality of seabirds through reduction of bycatch.
Build conservation and monitoring capacity together with effective action in key shorebird sites.
What We Fund
The Marine Birds Subprogram supports high-priority projects to eradicate invasive species on seabird breeding islands. We support advocacy and outreach to fisheries to improve regulations that will reduce bycatch and ensure the broad use of best practices on the high seas. The Subprogram also helps to build non-governmental organizations capacity for shorebird habitat protection along the Pacific Flyway with a focus on Panama Bay, Panama and Chloe Island, Chile.
Our Approach
Our program work is driven by strategy. Learn more about our work and targeted initiatives.
(photo: © Conservación de Islas Archive)